Along with Portrait Photography, Landscape Photography is one of the most popular forms of photography. Capturing images that do the great outdoors justice can be difficult, but so long as you're willing to put a little work in, it's certainly not too difficult.
In this article I'll share five tips that will hopefully help you understand more about what it is that really makes a great landscape photo.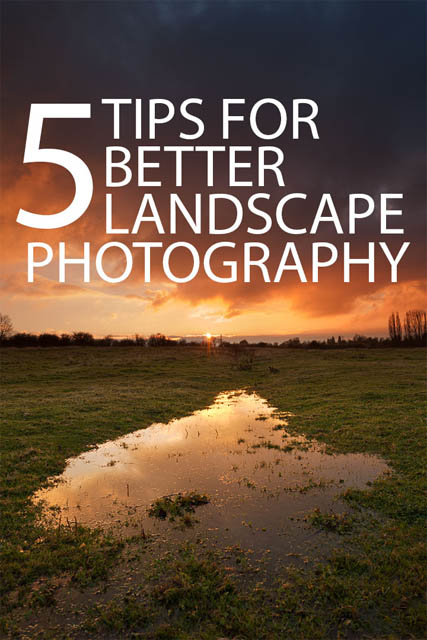 Landscape photography is a mixture of being in the right place at the right time, and using your knowledge to capture a well composed photo that really captures the feeling of the place. Being at the right place at the right time is a matter of persistence - keep going out, keep practising, and you're much more likely to find yourself in a great location with great light.
Learning the knowledge for great landscape photos is a matter of reading, and again, practice. Keep at it, learn from your mistakes, and you'll find your photography continually improving.
5 Responses to "5 Tips For Better Landscape Photography"