A photography challenge can be a great way to improve your photography skills. As well as this, it also keeps you motivated to keep photographing and improving your skills, so that you can complete the challenge. A specific challenge always works better as a motivator than a vague goal.
There are a wide variety of challenges you can set yourself to complete. Or if you're feeling brave, you might even let someone else set you a challenge. The challenge might just be a quick one, or you could decide on a longer term challenge. You might even decide for a long term challenge split into several shorter challenges to complete each week or day. It's completely up to you.
In this article we'll look at five different challenges you might want to set yourself. These are challenges that other photographers have tried, and found worked very well in broadening their horizons and improving their photography. So it's likely they will work well for you too.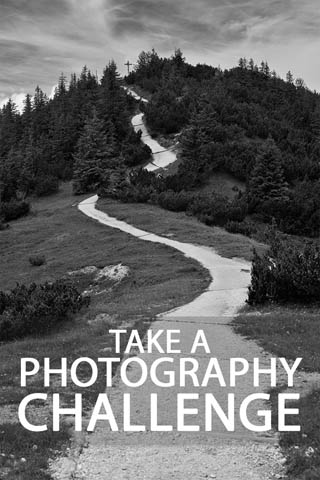 Read the rest of this entry »