Often in photography, the problem we feel we have is that the photos we take don't match what we saw at the time. The way the camera works is quite different from the human eye. While there is nothing wrong with trying to capture what you saw, have you ever thought about using your camera to capture what you can't see?
In this article I'll cover 10 things that your camera can see but you can't, with an added bonus point at the end. Capturing photos that don't exactly match what you see with your eyes can often give stronger images than just an exact record of reality.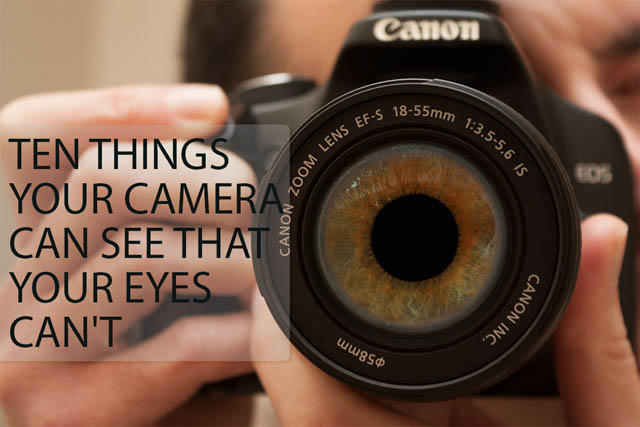 So try capturing some things your camera can see but you can't. Because you can't 'see' the image you're trying to capture you may well find it gets you thinking more creatively, and you end up with better pictures.
8 Responses to "Ten things your camera can see that your eyes can't"