Some photographers feel a good tripod is essential for their photography. Others don't use one at all, feeling that a tripod encumbers their freedom. Most of us like having one available so that we can use it for certain shots, but don't like having to carry one around with us. Never the less, a tripod can help us capture images we otherwise wouldn't be able to.
In this article I'll look at the pros and cons of using a tripod from the specific point of view of photographing flowers. I'll also cover the features that you should look for in a tripod if you want to use if for flower photography.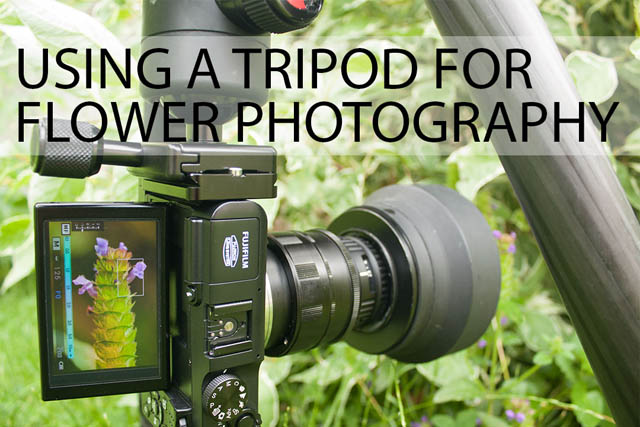 I hope this article has given you some good tips on what to look for in a tripod for flower photography, and how to use one effectively (and when you're probably better off not using one). If you have any comments or suggestions on using a tripod for flower photography, feel free to leave a comment below.