Nowadays everyone is a photographer. I don't mean that in a condescending way, but rather as a matter of fact. The cost of shooting with a digital camera is much less than it was with film, and almost everyone has a camera built into their phone they can use.
A lot of people like to just point and shoot with their cameras. And there's nothing wrong with that. But with just a little bit of knowledge and effort they could be capturing much better images than they take at the moment.
In this article I'm going to look at five things people often don't pay attention to when taking a photo. But by paying attention to these things, you can easily end up with a much better photo than a simple point and shoot image that had no thought put into it.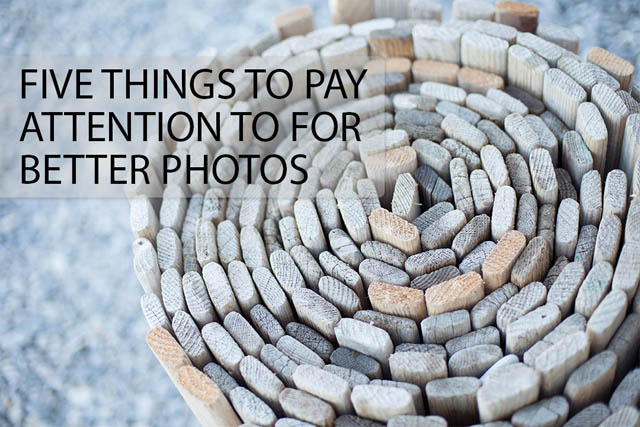 So, try to pay attention to these five things when taking a photo. If needs be, write them down as a list and look at that list each time you decide to take a photo. As with most things, after a while it will become second nature and you'll notice any potential problems without having to really think about it too much.
Thinking about these things should only take a second or two, and if there's something you need to take action on, it should only take a few seconds to change a camera setting / ask a subject to move / change your framing etc. But it can help you capture much better photographs.