Photography can be quite technical, with so many different camera settings and compositional guidelines to remember. Of course, with practice and experience you get much better at learning these things and putting them into practice without even having to think about it.
In this post I want to look at five important things that many photographers overlook. Some are actually quite important, others are more about optimizing the image making process as much as possible. But all five tips are things that can help you make (or display) better images.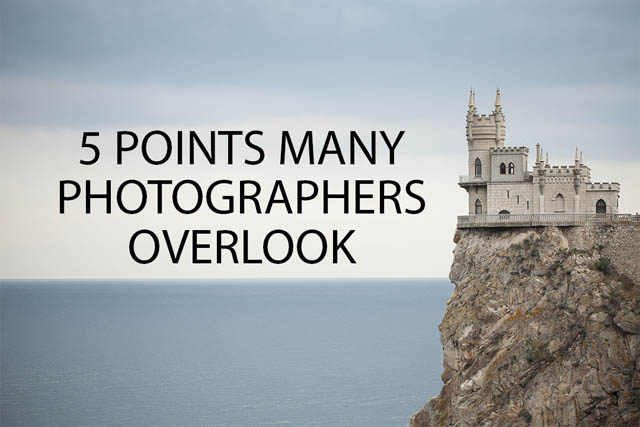 I hope these tips have given you something to think about that normally you might not consider. As I said at the start of the article, remembering all these things can be quite tricky. But just try to put one or two items into action for a month or two. You'll find you gradually learn the behavior, so you no longer have to consciously try to think about it, but just do it automatically.
4 Responses to "5 Points Many Photographers Overlook"