When traveling on vacation, the vast majority of us will want to bring a camera to capture what we see and experience. Many of us want to capture high quality photos, and be ready for most photographic situations we come across. This can mean bringing an expensive camera and accessories with you on vacation.
In this article I want to look at how you can protect your expensive photography gear when traveling, from both damage and theft.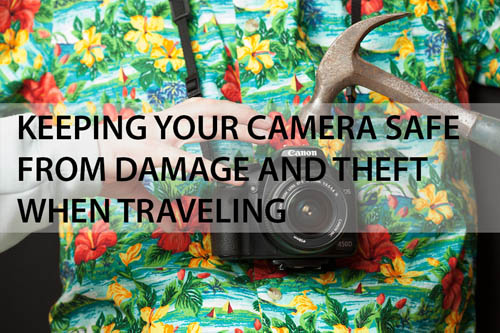 Finally, if you are confronted by thieves wanting your camera, it is better to hand it over than get stabbed, shot, or beaten up and then have your camera taken from you by force. Thankfully though, this sort of confrontation is extremely rare.
To conclude, there are quite a lot of different options for keeping your camera safe from theft and damage when traveling (and when at home too). The best options will vary between each person, so just try to follow the advice that seems best to you.