Advanced compact cameras, sometimes known as 'bridge' cameras (as they are a bridge between basic compact cameras and more advanced DSLRs), are largely the same as basic compact cameras, but with some important differences.


Panasonic LX-5 advanced compact camera (center) size compared to the Casio EX-ZS10 basic compact camera (left), and the Canon Rebel T3 DSLR camera (right)
They usually retain the small size of most basic compacts, though they may be slightly larger, but still small enough to fit in most pockets. They usually have a slightly larger sensor than the most basic compacts, but still quite small compared to MILCs and DSLRs.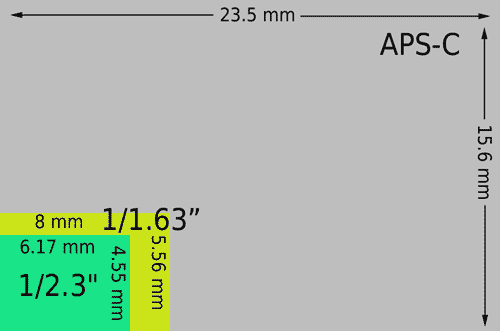 Although the 1/1.63" sized sensor used in some advanced compacts is larger than the 1/1.23" sized sensor used in many basic compacts, it is still much smaller than the APS-C camera used in large sensor compacts, MILCs, and DSLRs
All advanced compacts include the Aperture Priority, Shutter Priority, and Manual shooting modes, giving you more creative control over the look of your images. They also include a tripod mount at the bottom of the camera, enabling you to secure the camera to a tripod for shake-free long exposures.
Unfortunately though, the maximum exposure time is often limited, e.g. a max shutter speed between 8s and 30s may be implemented. This is still long enough to get a reasonable amount of blur, e.g. when shooting moving water, but can be a bit short for capturing things like blurred moving clouds.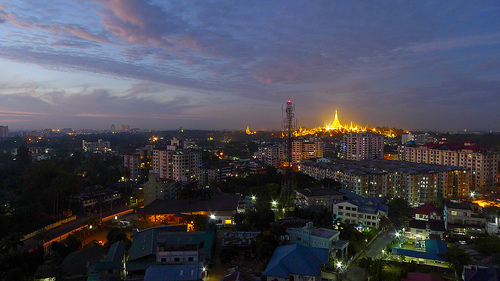 View from Golden Hill Towers (long exposure), Yangon Myanmar with Leica D-Lux 5 by soelin on flickr (licensed CC-BY)
The lenses of advanced compact cameras tend to better than their basic brethren. Advanced compact cameras often have a wide-angle focal length equivalent to 24mm-26mm, allowing you to fit your subject in the frame where a more basic compact might struggle. There will probably still be some situations where you wish the lens went even wider, but these are likely to be few and far between.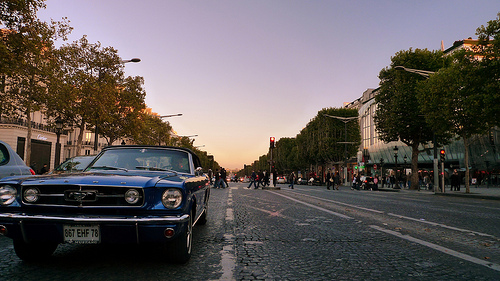 Ford Mustang by el-meister on flickr (licensed CC-BY-SA)
The largest aperture of advanced compact cameras is also better, usually starting at around f/1.7 - f/2.8. This, along with the slightly larger sensor size, means they are better for shooting in low light than basic compact cameras.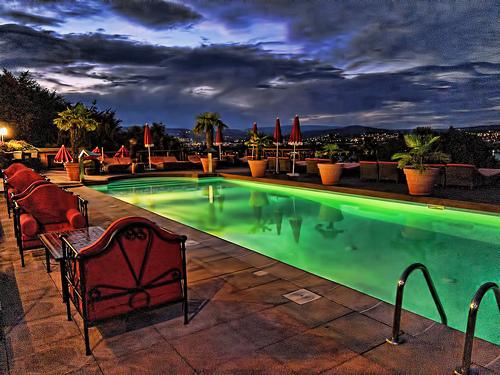 Hotel terrace after sunset by alexbrn on flickr (licensed CC-BY)
Nearly all advanced compact cameras either have a screw-thread filter mount on the lens, or you can purchase an accessory to add one. This enables you to use filters such as polarizers and graduated neutral density filters, which can improve your photos. The vast majority of basic compact cameras don't have this ability.

Nikon COOLPIX P7000 + CIRCULAR PL filter by raneko on flickr (licensed CC-BY)
Add on lenses are also available for many advanced compact cameras, such as fisheye, wide-angle, close-up and telephoto adapter lenses. The quality of these adapter lenses is generally not great compared to a dedicated lens on an SLR or MILC, but can be good enough for most purposes.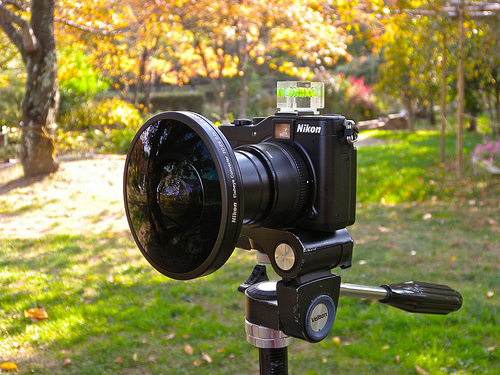 Nikon COOLPIX P7000 + FC-E9 by raneko on flickr (licensed CC-BY)
If you are thinking of buying an add-on lens for an advanced compact, make sure you check reviews of that particular lens first. There are many third-party manufacturers of add-on lenses, and some are not very good quality at all.
Benefits
Advanced controls, essential controls easily accessible through buttons instead of having to go through menus
Better low light performance than basic compacts
Relatively small and pocketable
Accessories available to extend the camera's functionality
Good zoom range suitable for majority of photographic subjects
Disadvantages
Shallow depth of field not possible except for close-ups
Low light performance not as good as DLSRs or MILCs
Quite a bit more expensive than a basic compact
One Response to "Digital Camera Types Explained – Advanced Compact Cameras"