In this article we'll look at six small pieces of equipment that most photographers don't think about bringing with them when going out shooting. The fact is that most of time these pieces of gear aren't needed. But when you do need them, you'll be really wishing you had packed them.
None of these items take up much space, so they're worth just adding to your photography bag and leaving there on a permanent basis. Then on the odd occasion when you do need them, you won't be kicking yourself that you left them at home.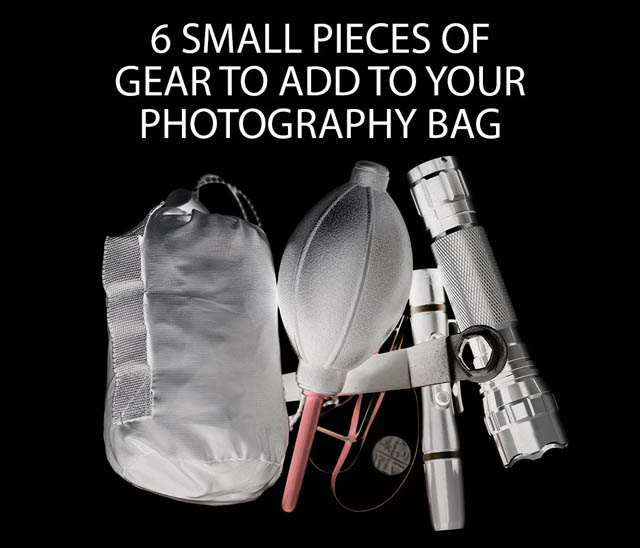 While you may never have needed any of these items in your photography before, I can assure you that you not having them when you do need them is very frustrating. They don't take up much space in your bag, so just chuck them in, then forget about them until you need them. And of course, don't forget the more common things like extra batteries and memory cards either!