Most photographers have access to a wide angle lens, whether it be a specialist wide angle lens, their camera's basic zoom lens when zoomed out, or even just their phone camera. But using a wide angle focal length effectively can be difficult. The wide angle allows you to fit a wide view into a single image, but it can be easy to end up including a large area (such as an empty sky or uninteresting foreground) that doesn't really add anything to the image.
In this article we'll look at what is usually meant by a wide-angle, what wide angle lenses are good for and how to use them effectively, and what they're not so good at and you should try to avoid.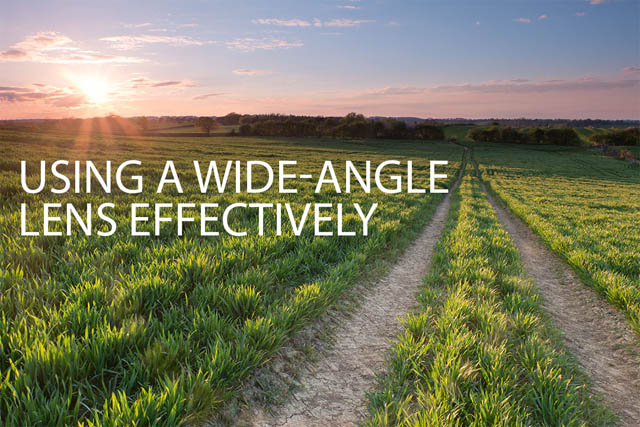 Wide angles can be great for capturing a wide view and exaggerating the distance between near and far parts of a scene. When you first get a wide angle lens, it can be tempting to shoot almost everything wide angle. Just remember that while a wide angle can bring something to your images that longer focal lengths cannot, it's not always the best choice. Think about the image, and what it is you want to emphasize, then choose your focal length appropriately.
3 Responses to "Using a wide angle lens effectively"