Most landscape photography is carried out during the day, particularly during the 'golden hours' of sunset and sunrise. But have you thought about taking landscape photos after the sun has gone down, when it's dark?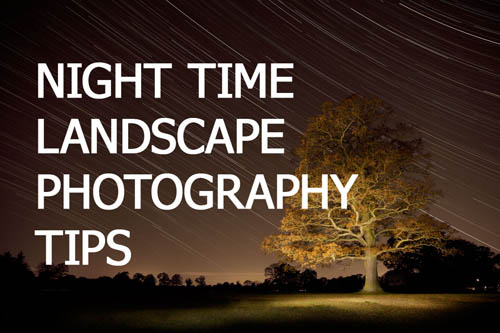 We don't see many landscape photos shot at night, mainly because of the extra effort that has to go into a night photo. But landscapes at night can make for some great photographic opportunities.
One of the main problems with shooting at night is that there isn't much light. To get an image that is well exposed requires using a slow shutter speed (or equivalent), so the camera can collect light over a long period.
Although using a high ISO setting can reduce the needed shutter speed, generally a low ISO setting is preferred. This keeps image noise to a minimum and lets you captured blurred clouds moving across the sky, or star trails.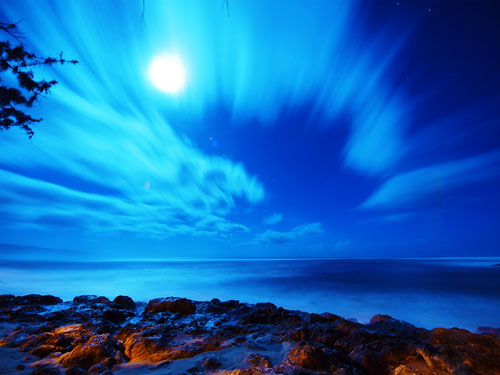 moonlight shadow by paul bica on flickr (licensed CC-BY)
You will want a tripod to keep to your camera steady during the long exposures needed. A remote shutter release is highly recommended, especially if you intend on doing image stacking of multiple exposures. By using a remote release you don't have to touch the camera at all while it is taking photos. So you shouldn't have any problems with blurry photos from camera movement, or image alignment issues.
Landscape photography at night certainly isn't for everyone. You have to wait around for long periods (due to the long exposure times needed) and it can often be quite cold. Clouds and light pollution can also cause issues if you're trying to capture a star filled sky.
But it also allows you to capture stunning images that you just can't get at any other time of day. The difficulties involved with night photography also mean not as many people are taking night photos, and so a good night photograph can stand out more than a good photograph taken during the day. Why not give it a try and see if you enjoy it?