Digital schools for photography are emerging each day with various fee structure and courses. Earlier, photography was not a profession for everyone due to the huge expenses allied with films and its processing.
There was not a huge market to sell someone's photographs but today, clicking and sharing your photographs with the world just requires a good digital camera and a personal computer. Photography has stretched out into several streams and the equipments used in the photography industry are constantly changing.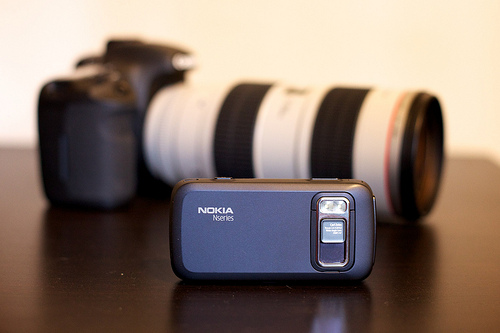 Nokia exec says cameraphones in future will make DSLR's obsolete by Mark Guim on flickr (licensed CC-BY)
Choosing the right school is the most important decision before you venture out in this field. For beginners and professional photographers; there are several courses available that can improve their knowledge and skills. Some tips for choosing a good photography school are:
General Photography Courses vs Specialized Courses

General photography courses usually target students who want to get an overall idea about photography. These courses usually cover topics such as exposure, composition and lighting techniques. These courses give you an outlook of the types of photography and how to advance in photography career.


Minolta by Justin Scott Campbell on flickr (licensed CC-BY-ND)

General Photography Courses are ideal for those who want to learn photography from scratch. However, if you are a photographer with basic knowledge in various photography techniques, a specialized course can be the best choice for you.

Photo Editing Software

Even though Adobe Photoshop is the most famous photo editing software, there are plenty of specialized softwares that can make your digital photography experience even better. When you approach photography as a career, a significant level of knowledge is required in photo editing softwares as well. Make sure to choose a course that offer basic photo editing classes as well.

Certification

Many institutes claim that their certificate is recognized by various organizations. However, check the value of these certificates before enrolling for a course. If you are a successful photographer, certificates may not be much of a help but for beginners, a good photography certificate can be an added advantage.

Fee

It is not necessary that you learn more if you pay more. There are many colleges that charge you a hefty sum but the course may not be actually worth it.

Ask for the course curriculum and compare it with other institute's curriculum so that it will be easier for you to find out a better idea about these courses. If you find that a particular institute's fee is not worth it, move on and enroll for a better course.

Curriculum

Photography is an art as well as a science. A good photographer should know the artistic and scientific sides of photography for achieving a successful career. Make sure that your course covers the necessary scientific aspects of digital photography and editing.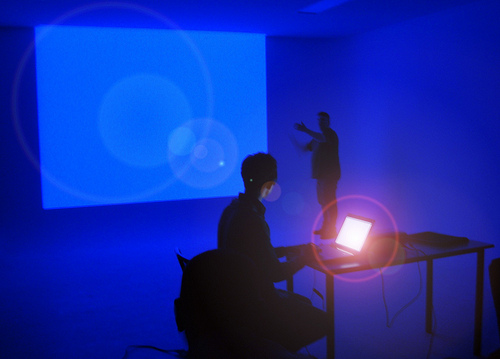 Photography Class by Takver on flickr (licensed CC-BY-SA)
It is not necessary that you should choose photography schools that offer you a university diploma or degree. There are online schools that offer digital trainings. These courses also work pretty well if you are willing to learn and practice what you learn in the course.