The vast majority of photos look better with some post-processing, and this is particularly true for landscape photos. Often landscapes can come out with colors that look quite dull compared to what we remember, or flat and lacking in contrast. Thankfully, this can be remedied through a bit of careful processing.
You might even want to make more extreme changes, in order to more strongly evoke a feeling with the image, rather than just give an accurate portrayal of what you saw.
In this article we'll cover several post production techniques that can be very useful for landscape photographers. You can use them minimally to enhance what was captured, or make stronger adjustments to completely change the mood of an image. How you use the techniques is up to you.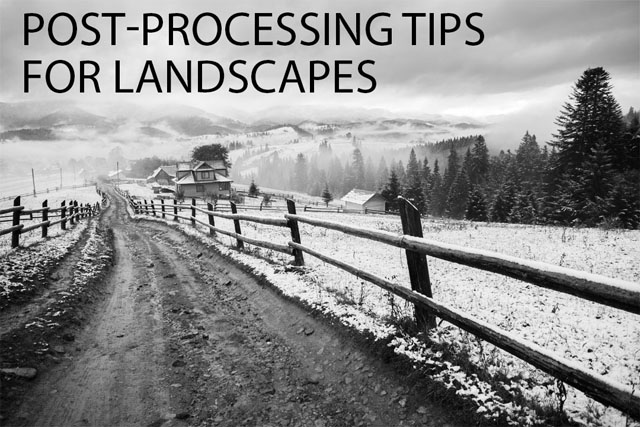 With most landscape photos a small increase in contrast, slight color adjustment, and a little LCE are all that are needed to bring a quite noticeable improvement to the image. In some cases you might want to go a bit further and spend more time on the post processing.
Post processing can be virtually endless - there are always tweaks to an image you can make that either improve it or just present an equally good but different vision of the same image. How much time you spend on it is really up to you.
Some people really enjoy the creative process of working in the digital darkroom. Others loathe it and would much rather spend their time behind the camera than in front of the computer. Neither is right or wrong, it just depends on you. I hope the tips I've shared in this article will be useful to you whether you want to make a quick adjustment or something more than a quick tweak.
2 Responses to "Post-processing Tips for Landscapes"