It's generally accepted as fact that image sharpness is important in photography. When looking at purchasing a new camera or lens, people spend a long time evaluating how sharp the images the camera / lens produces before deciding whether to purchase or not.
Photographers may gravitate towards fast lenses, or those with image stabilization, to help them get sharp shots in low light. And we have supports such as tripods and monopods, to help keep the camera steady for a sharp photo.
But I think sometimes we pay more attention to sharpness than we really need too. In this article I'll look at why sharpness isn't as important as some make it out to be.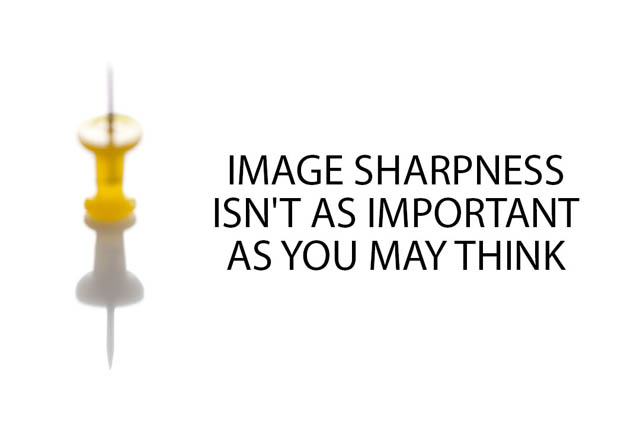 So if you're unhappy with the sharpness that your camera / lens can produce, maybe you might need to re-think your priorities a bit. Sharpness is important, and I would always try to make an effort to capture an image as sharp as reasonably possible. But sharpness isn't everything. Getting across the reason for a photograph - why you took the photo, what is interesting about it, what you are trying to say - is much more important, and a little blurriness won't be a problem.
Some images even benefit from being a little blurry. If you're a sharpness freak, why not set yourself a little project to try and take some photos that are intentionally blurry. Working in a different way to normal is a great way to stimulate your creativity, and you might end up with some images you love precisely because they're not sharp.
2 Responses to "Why image sharpness isn't as important as you may think"