There have been lots of books written about black and white photography, but relatively little is written on the subject of color photography. In some aspects this is understandable - black and white can be trickier since we do not see in black and white, thus we need more guidance on it.
However, since we are so used to seeing (and photographing) in color, it can be easy to overlook certain points when creating a color photograph. In this article I want to share a few ideas to help get you thinking more about the use of color in photography, and how it can be used to improve your photos.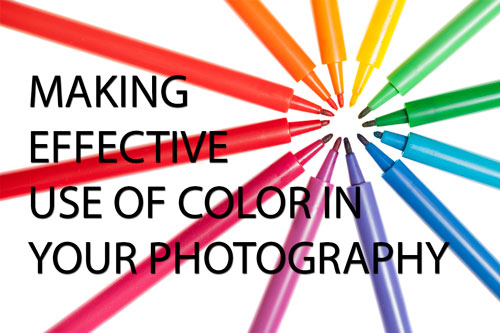 A few other quick points to make regarding color photography:
Make sure you convert your images correctly when uploading them to the web. Otherwise your images with vibrant colors might show up looking rather dull. See this article for more info: What are color spaces / color profiles and why are they important?
While not essential, ensuring that you have your monitor calibrated correctly can be useful to make sure that colors you see on screen are the colors in the actual image. You can read more about that here: Why calibrate your monitor?.
If you're printing your photos at home, then calibrating both your monitor and printer can help you achieve images that print as close as possible to how they look on screen. An important point is that printers can't reproduce all the colors that a screen can display. Most image editing software will offer a proof mode that allows you to get a preview of how the image will print.
To sum up, when photographing in color, don't forget to think about how the colors in the scene work together, and whether they are helping portray the message you want your photo to give. Finally, bear in mind that not everything works best in color - sometimes foregoing the color and photographing (or processing) in black and white may actually give the best image.