Lighting is obviously very important in photography. Without light, there'd be no photo. But what you may not realize is that the direction of the lighting plays a large role in the look of a photo.
There are three main directions of light that are purposefully used in photography - Front Lighting, Back Lighting, and Side Lighting. It is these that I want to take a look at in this article.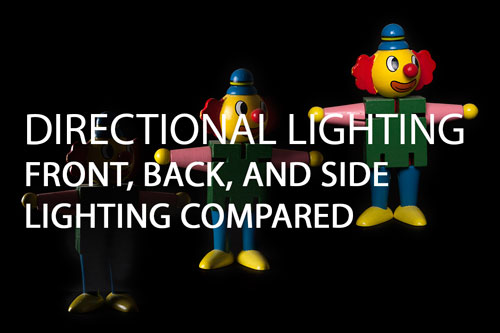 I hope these examples have given you a good idea of how the direction of light can effect the way a photo looks. Why not try lighting a subject from different directions yourself? Trying something out in person is always a great way to learn.
And when you're done with that, what about mixing it up by using multiple light sources pointing in different directions. You could just use the sun and your camera's pop-up flash. Or add a reflector to act as another light source. Experiment and have fun!
6 Responses to "Directional lighting – Front, Back, and Side lighting compared"