Seascape photography is really a subtype of landscape photography, with the emphasis on the sea and coastline. Most landscape photography tips also apply to seascape photography. However, there are a few things you should pay particular attention to for eye catching seascape photos.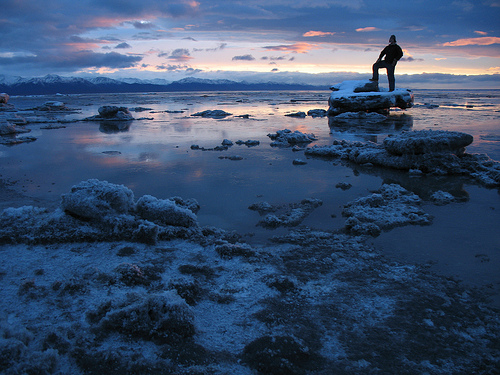 "Captain of Kincaid." Kincaid Park, Anchorage, Alaska by Paxson Woelber on flickr (licensed CC-BY)
The first issue, which is quite a common problem, is how to stop the image looking flat. A photograph of a plain beach in the foreground with the sea behind it can look very two dimensional, with no depth.
There are plenty of other interesting subjects to photograph at the beach, such as beach huts, fishermen, fairground rides, etc. If you don't live by the coast, then a trip to the beach can open up a lot of interesting photographic opportunities for shots you wouldn't normally be able to get.