When you look at smoke photos you might think that it is impossible to take such shots but it's actually not that hard. You just need to be patient because the ratio of good images to bad ones is pretty low. You will need a proper setup to photograph smoke.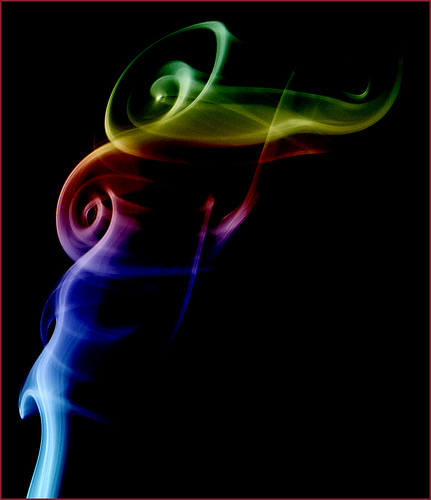 Smoke Art #35 by Rex Boggs on flickr (licensed CC-BY-ND)
This form of photography is done indoors so it is a good way to kill time when you're stuck inside. It doesn't only kill time, it can be pretty fulfilling at the same time. Do not let the setup scare you away because you will only need cheap household products. The only expensive equipment is your camera and flash. In this tutorial we will try to make smoke photography simple for you.
There is no correct or incorrect way of photographing smoke. In other words, there is no right or wrong way to photograph a smoke trail. I, myself, try to experiment with my smoke. As I say in most of my articles, the best thing is to grab your camera and experiment. Experimenting will give you that perfect picture, that perfect angle and that perfect lighting.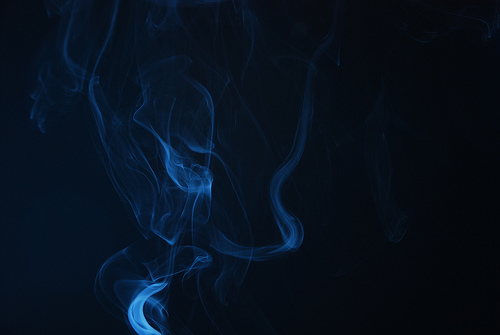 Blue by Abhijit Tembhekar on flickr (licensed CC-BY)
Let's try with some simple steps
And finally, be patient and enjoy. Shooting smoke can be frustrating but it is certainly worth spending time on.
One Response to "The Beauty of Smoke Pictures"