As megapixel counts of cameras get ever higher, it's more and more important that you use good shooting technique if you want to make the most of those extra megapixels. The higher the resolution of your camera, the more likely it is you'll see blurring at the pixel level caused by camera shake.
If you have a high megapixel camera but use sloppy technique, you can end up with a photo that only contains a few megapixels worth of detail, but takes up a lot more space on your memory card and computer than an actual low megapixel image would. In this article we'll look at techniques when hand-holding a camera that can help ensure you capture as much detail as possible.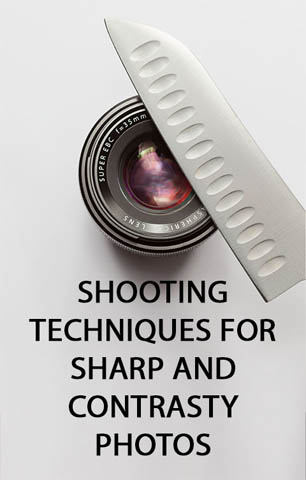 By following the tips above you should be able to capture much sharper photos with a good level of contrast. But just remember that sharpness and contrast aren't everything. It's better to get a quick, slightly blurred shot of a special moment than miss it altogether because it took you too long to adjust your camera settings.
Similarly, sometimes you may purposefully want a soft or low contrast look to your images. It all depends on the look and mood you're going for. But when you do want sharp and contrasty photos, then following these guidelines should give you just that.