When working with Digital Post Production, we can find several solutions to use as our prime software; however, it is a widely accepted fact that Adobe Lightroom is the industry's standard for photography postproduction software.
Born as a spin-off project by Adobe, from its close relative Adobe Photoshop, Lightroom has all of what's needed and more for accomplishing a quality edit. From the very first moment we plug our memory card into the PC with the exported image, Lightroom will provide us a neat, comfortable environment to enhance our images; however, we need to know which elements can seriously affect not only our end result but also the time spent on our postproduction workflow.
Let's go through some of the do and don'ts of Adobe Lightroom, to take your postproduction workflow to the next level!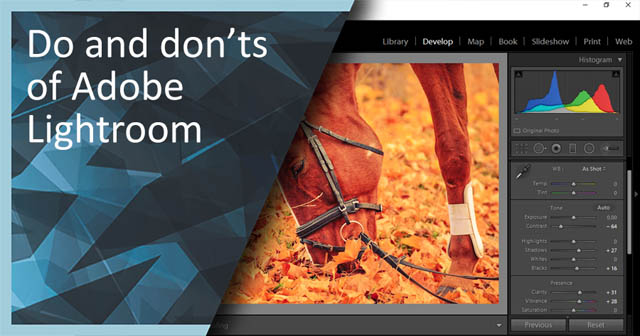 Remember that you can't be perfect 100% of time – you can, and need, to make mistakes from time to time as it is the only way to learn and challenge yourself.
Good luck and keep editing!