Full auto mode is a shooting / exposure mode found on most cameras. In this mode the camera decides all the settings for you, and all you have to do is point and shoot. While it can often produce decent results, the fully automatic nature of the mode means that you can't make any corrections when the camera gets it wrong.
In this article I'll cover a bit about how full auto mode works, the various problems you can have with it, and when it can actually be a good shooting mode to use.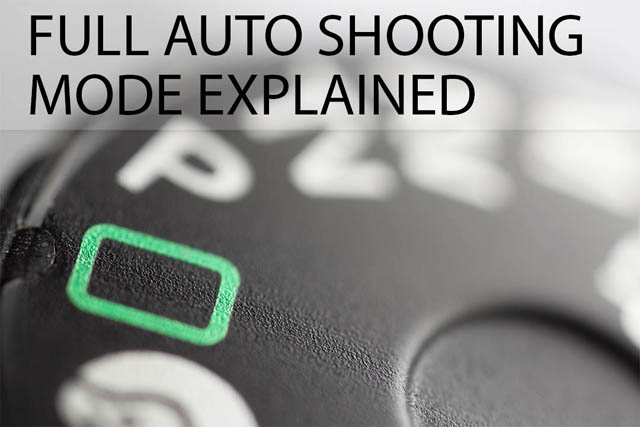 Different camera models indicate the Full Auto mode on the mode dial in different ways. It may be indicated as a green rectangle, the word 'Auto', a camera, a heart, or something else. If in doubt, check your camera's manual.
The full auto mode on modern cameras is pretty intelligent, though note that some camera models feature a basic full auto mode, and a separate intelligent auto mode. It can often correctly guess whether you are photographing a portrait or a landscape, and choose appropriate settings accordingly, without any involvement from you at all. This leaves you to focus on the framing and composition of the image.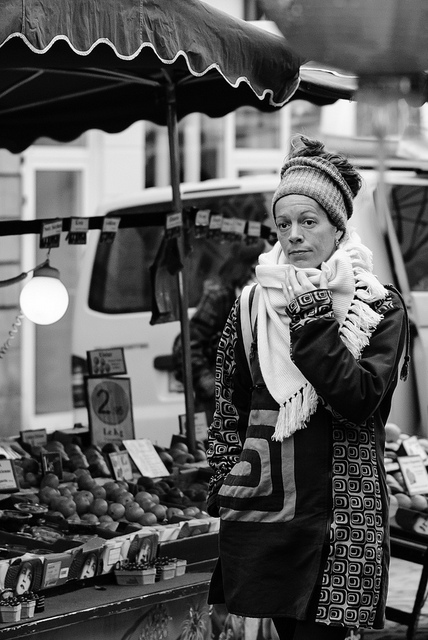 Walking over its own thoughts... by Olivier LHEMANN on Flickr (licensed CC-BY)
However, full auto takes away all control of many (or even all) of the settings from you, which can lead to a number of problems:
Wrong exposure (too dark or too bright).
Wrong aperture setting (too much in focus or not enough in focus).
Wrong focus point (image focused behind or in front of your subject).
Using higher ISO settings than needed (results in grainier images).
Wrong shutter speed (images blurred from slow shutter speed when shooting handheld).
Firing flash when you don't want it.
Flash too strong or not bright enough.
Wrong focus mode (not being able to keep focus on a moving subject).
Images not as flexible for editing (images captured as JPEG rather than RAW).
Image may have wrong 'look' (camera applies image settings to give punchy colors and contrast, good for most situations but not all).
However, I should mention that different camera models differ in how 'full auto' their full auto mode is. Some may allow changing one or two of the above settings in full auto mode. Others don't allow changing any settings in full auto mode at all.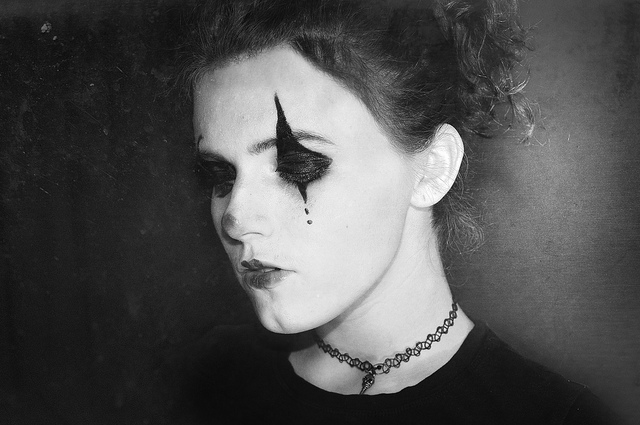 100 Days of Doom, Day 20: Automatic Mode by Amelia Whelan on Flickr (licensed CC-BY)
Because of all the potential 'gotchas' I don't really recommend using full automatic mode. If you don't want to control any aspect of the camera's operation most of the time, Program (P) mode is often a better choice. This can be set up the same way as Full Auto, but allows you to override the camera's settings when needs be.
In program mode, if the camera makes the image too bright or too dark, you can apply negative or positive exposure compensation, then take another shot to get a correctly exposed image. In Full Auto you can't do anything about it. And the same with most of the other settings.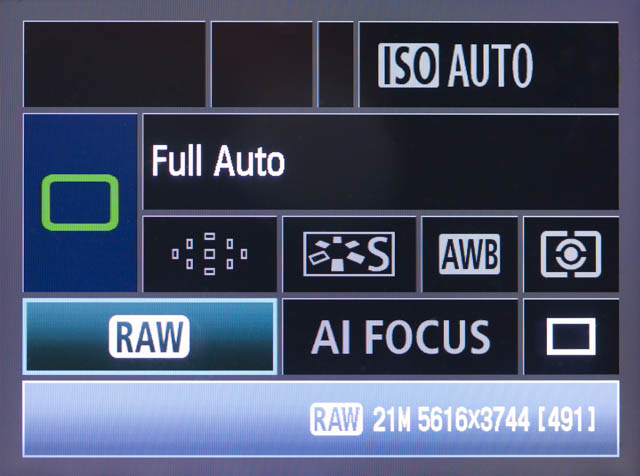 With this particular camera you change the image quality (RAW / JPEG) and drive mode (single shot or continuous shooting) in Auto mode, but nothing else.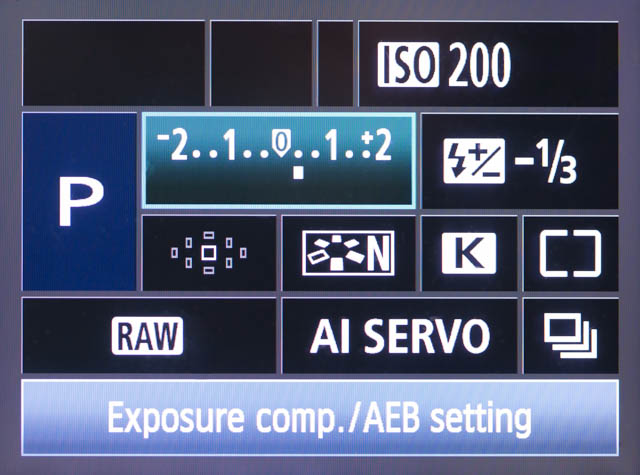 In Program Auto (P) Mode, while the camera still chooses the aperture and shutter speed settings automatically, all the other settings are adjustable
The one thing I would say fully automatic mode is pretty useful for, is when handing the camera to a non-photographer to take a photo. Quickly flicking the mode dial to full auto gets rid of any specific settings you were using and puts everything under the control of the camera.
So if you were shooting something that required very different settings to a portrait, then ask someone else to take a photo of you, you don't have to go through all the settings changing them before you hand the camera over. Just set the camera to full auto. When they hand the camera back, you can switch the camera back to the mode you were using before, and all your settings will be restored, so you can carry on shooting.
If you want to take better photos, you don't need to set everything manually. You can have the camera set everything automatically for you. But you need to understand the different settings and what they do, so when the camera chooses a setting that does not give you what you want, you know how to change it.
Shooting in full auto mode is not a crime, and you can get great pictures with it. In most cases the composition of an image is much more important than the camera settings. But if you want to get better at photography you're going to have to take the time to learn the technical aspects, and get out of full auto mode, at least some of the time.
One Response to "Full Auto Shooting mode explained"