Photographing a white subject on a white background can be quite tricky, particularly if you are looking for a pure white background. In this article I'll look at a number of ways of achieving a pure white background while keeping the white subject exposed nicely.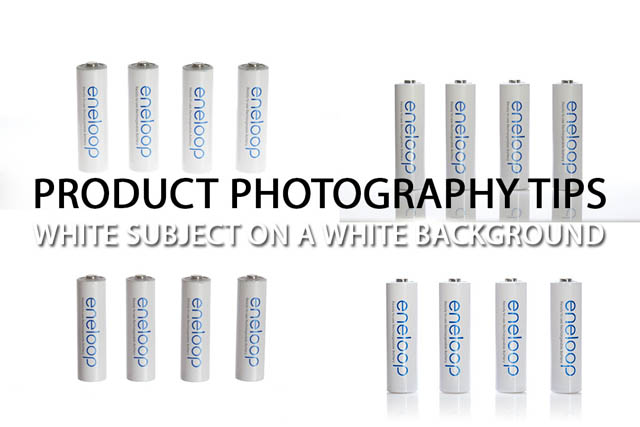 I'll look at both editing and photography techniques, but they both revolve around the same thing - separating the subject from the background.
So, which method is best? It all depends on what you're going for really. My personal preference tends to be a pure white background where the subject has some shadow under it. Without the shadow, the subject is just floating.
For this reason I tend to prefer the basic setup, then using a curves adjustment(s) to ensure all the background is blown out white.
You can add shadows to the subject using the other methods. If you've extracted the subject from the background, then that makes this easier. You can paint your shadow on a layer below the subject layer, and not have to worry about the shadow overlapping the subject.
If you're photographing the subject on a white surface lit from beneath, or with the subject suspended above the background, then adding a shadow is trickier. Typically you want to paint in a soft shadow, but you also need to avoid painting too much shadow over the subject itself.
The easiest way is to paint the shadow as you want, ignoring that it is going over the subject. Then use a layer mask to hide the shadow where it goes over the subject.
Finally, while a pure white background works well for catalog and web usage, it is not the only way to photograph products. Sometimes a grey or black background might work better. Or a background with a gradient.
But for the times when you do want a pure white background, and are also working with a tricky white subject, then hopefully the tips above will come in handy.
One Response to "Product Photography Tips – White subject on a white background"