The Droste effect is the name given to the effect when a picture appears within a picture of itself.
It is named after a brand of Dutch Cocoa powder, whose box featured an image of a woman holding a tray with a cup of cocoa and the same box with the same image on it.
The infinite recursion of the Droste effect is an unusual technique, but can produce some great images. In this article I'll look at how to create two different versions of the effect - the frame within a frame technique, and the spiral technique.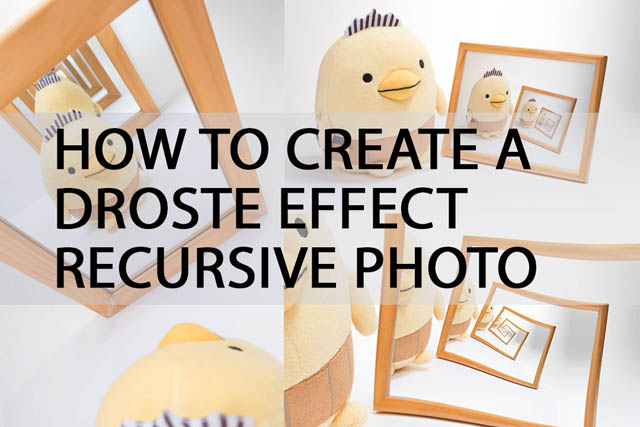 Frame within a Frame Droste Effect
Spiral Droste Effect
To create a spiral Droste Effect you will need some special software / plugin that handles the complex mathematical calculations required. For the full version of Photoshop you can use the Pixel Bender Filter:
However, it should be noted that PixelBender is not natively compatible with Photoshop CS6 and later. For CS6 / CC you will need the Pixel Bender Accelerator for Photoshop, which currently sells for $30.
For GIMP you can use the Mathmap filter. A good tutorial on this can be found here: New Droste Effect Tutorial.
Finally, there is also a piece of software that works from your web browser to allow you to create spiral Droste effect images - PhotoSpiralysis.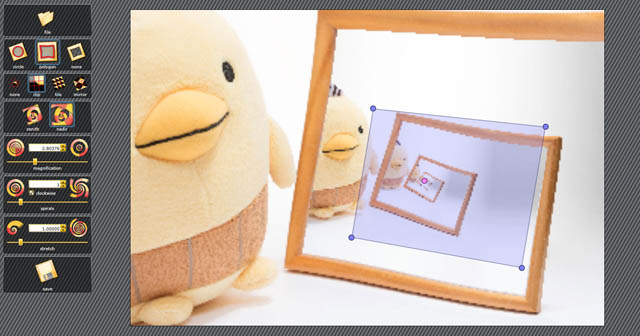 One thing to note that doesn't seem to be mentioned in the PhotoSpiralysis manual, is that you can click and move the center point of the effect by clicking and dragging on the small pink dot.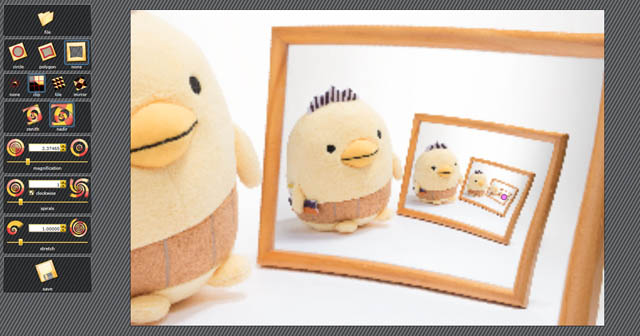 Whichever piece of software you decide to use, you'll probably want to play around with the different settings before you get something you're happy with. Note that applying the effect to the image can take some time (depending on your computer and the image size) due to the complex calculations needed.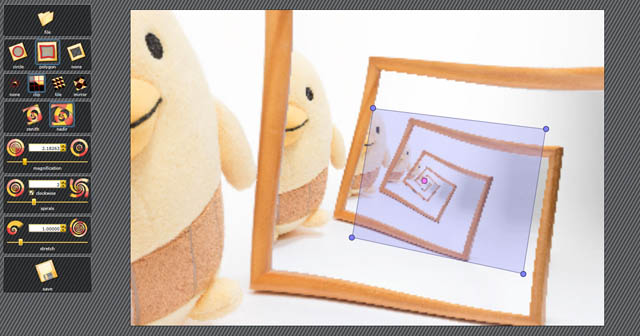 The Droste effect is hardly something you'll want to regularly apply to your photos. But it is a fun, creative, and unusual effect that can be used to create great images. Why not give it a try?