While speedlight flash is great for on-camera use, giving you a more powerful flash with bounce capability, speedlights open up even more lighting possibilities when used off-camera. In this article we'll look at some of the different trigger methods speedlights may include that allow you to use them off-camera.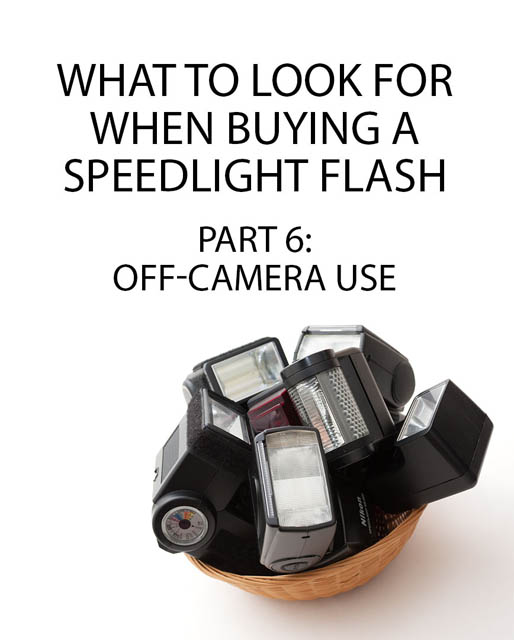 Choosing a flash for off-camera use can be a tricky business, especially if you already own one or more speedlights. There is a lot of incompatibility between the different radio systems used by different flash manufacturers. In general, a flash that supports TTL radio control will be most convenient and easy to use off-camera, but likely also the most expensive.
While certainly not essential, it is usually worth trying to go for a speedlight that at least features a built-in basic optical trigger. That way, even if you change the radio system or TTL system you use with your flashes in the future, the flash can still be triggered off-camera simply by another flash firing.