Suprematism is an abstract art movement founded in the early 20th century by Russian painter Kazimir Malevich. Suprematist paintings are constructed from simple geometric shapes, such as circles, squares and lines.
Suprematist art is based on creating from feeling rather than depicting an actual object. The movement's name comes from the supremacy of pure artistic feeling, as Malevich described it in his manifesto.
Given that photography is based on capturing physical objects / scenes, suprematist photography may seem like a oxymoron. But while replicating the suprematist style exactly in photography may be difficult, it is certainly possible to create abstract art inspired by suprematism.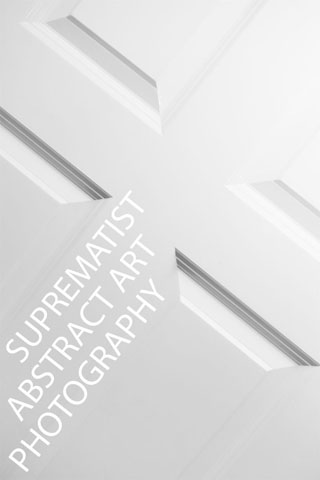 Traditionally suprematist artworks are created against a white (or slightly off-white) background. The white background was used to symbolize infinity. However, we don't have to be so strict in our photography (unless you want to set yourself more of a challenge).
The general goal is to create an image we find aesthetically pleasing, not precisely abide by the 'rules' of suprematist art. While we might not want to limit ourselves to a white background, we do want to keep our background plain. A bit of texture is okay, after all, paintings have texture too.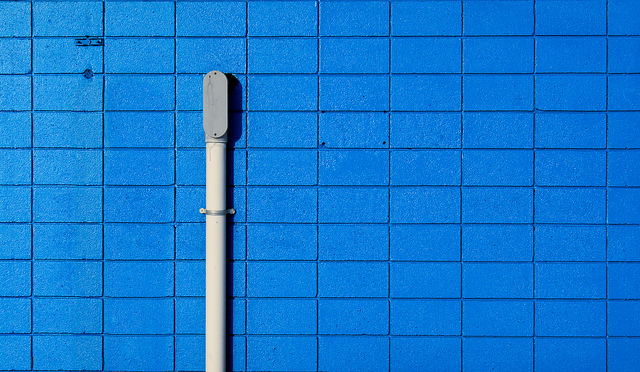 Abstract Blue by Joshua Conley on Flickr (licensed CC-BY-ND)
Look for simple shapes such as squares, rectangles, circles, and lines against a plain background. Typically strong contrast of the shape(s) against the background creates a more compelling image. But this is not essential.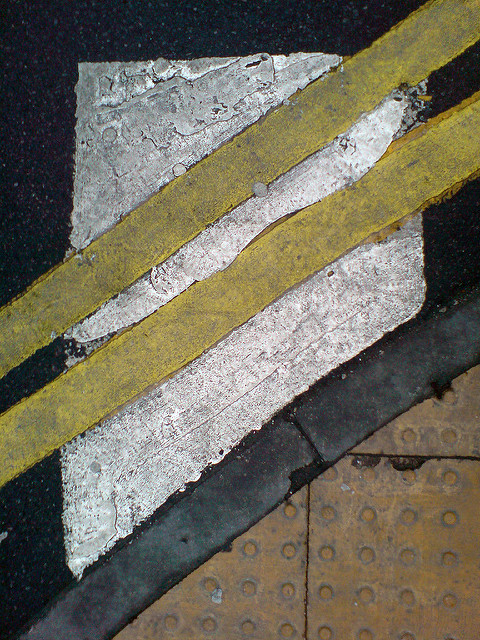 kasimir malevich road marking co. Ltd. by weegeebored on Flickr (licensed CC-BY-ND)
You can create an image where the shapes are the same color and tone as the background, only just being visible, while keeping true to the suprematist aesthetic. See, for example, Malevich's famous 1918 painting White on White.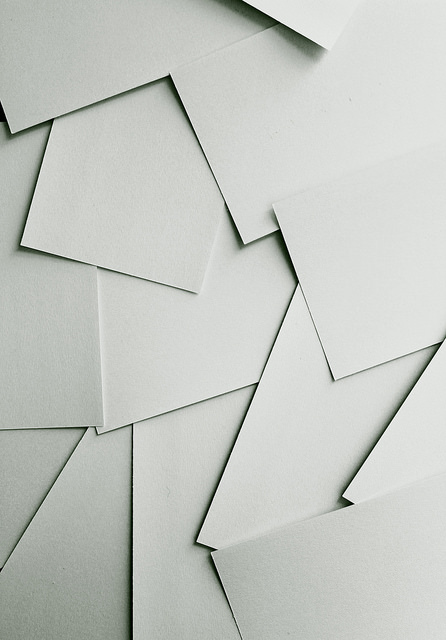 Untitled by Hometown Beauty on Flickr (licensed CC-BY-ND)
Learning to see scenes in terms of shapes and lines rather than physical objects can help improve your composition generally, so this is quite a good challenge to try.
Another way of creating suprematism inspired art is by taking a 'normal' photo, then cutting it into pieces and rearranging it in photo editing software.
Load your photo into your editing software, then look at the different shapes in the image. Using the various selection tools, select each shape individually and copy it into a new layer.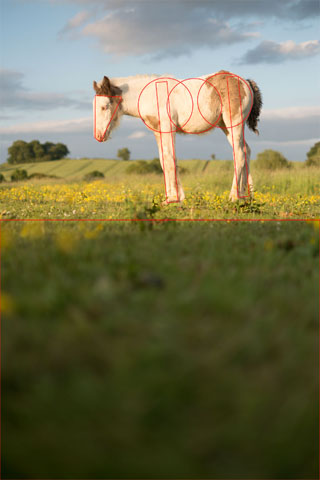 Identifying shapes in the image to extract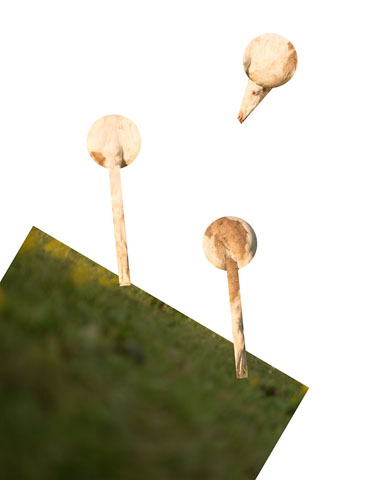 Rearranged image
The main tools you're likely to want to use are the rectangular marquee, circular marquee, polygonal lasso and pen tools. With the rectangular and circular marquee tools you can hold down the Shift key as you click and drag the selection to create a square / circular selection, as opposed to a rectangular / oval selection.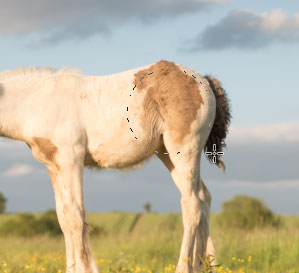 Dragging out a circle using the circular marquee tool with shift key modifier
With the polygonal lasso tool, you click once to start your selection, then click again to add a point, creating a line from your starting point. Click to create as many points as are needed for your selection, ending up by clicking back on the starting point (or pressing Enter to close the selection.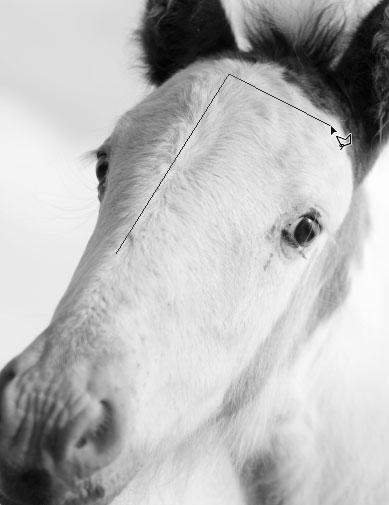 Creating a selection using the polygonal lasso tool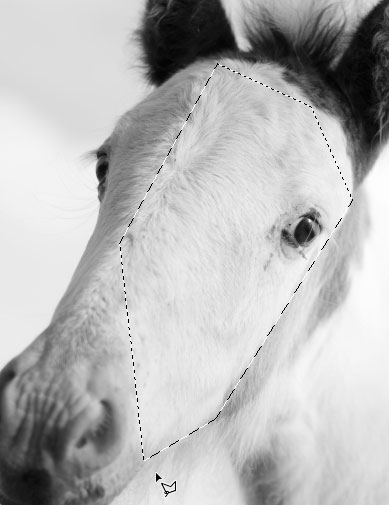 Selection created using the polygonal lasso tool
Bear in mind that the shapes used in suprematist artworks tend to be basic geometric shapes, so don't go crazy with the polygonal lasso. It can be very useful for creating trapezoid and triangular shapes though.
The pen tool can be used when you want to create a curved line or curved shape. It works in a similar way to the polygonal lasso tool, except that when you click to place a point, you click and drag to pull out 'handles' for the point. These handles can be adjusted to affect the curve of the line.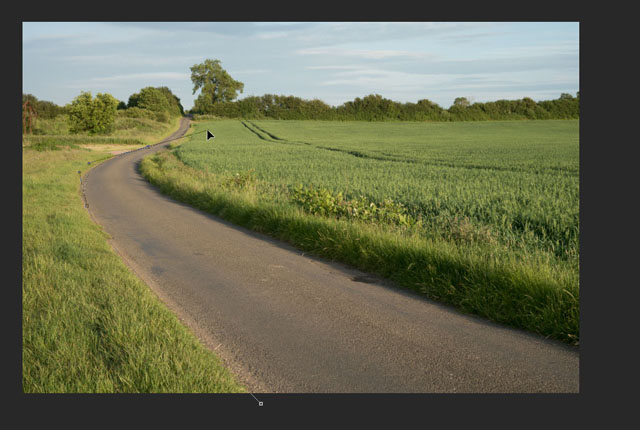 Using the pen tool to draw a path in Photoshop CC
When you create a shape using the pen tool, it does not make a selection. When you've finished making your shape, right-click on the path you've created and choose Make Selection... And you can then use the selection to copy the area from the image layer.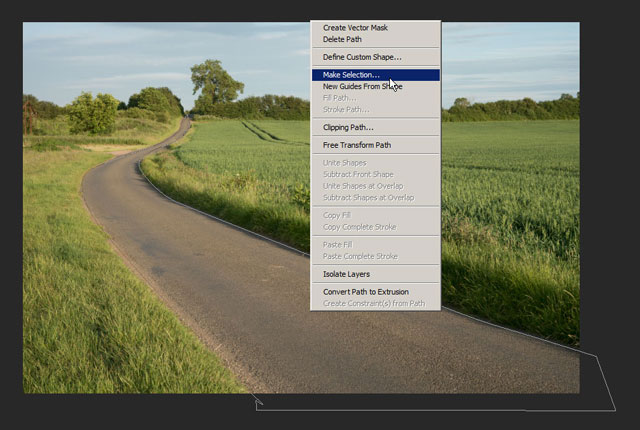 Making a selection from a path in Photoshop CC
To copy a selection to a new layer, just select your image layer in the layer palette. With the selection active ('marching ants' visible) press Ctrl + J (PC) / Cmd + J (Mac) to copy from the image layer to a new layer.
Once you've copied the basic shapes from your image onto new layers, create a white color layer and place this above your image layer but below your shape layers. This layer will be your background.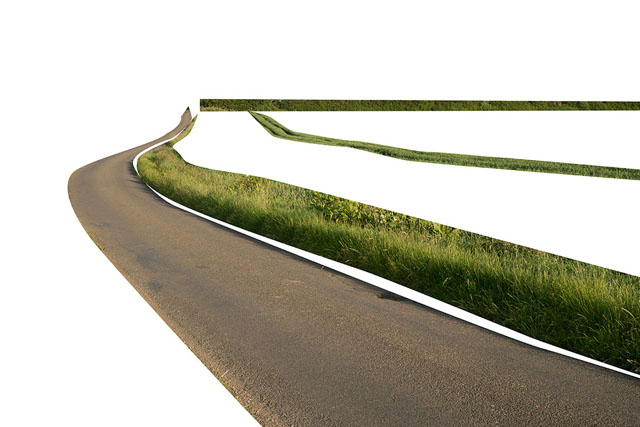 Layers cut out and white background added
Now move your shape layers around to create an interesting composition. You can rotate them, flip them, mirror them, move them mostly off the edge of the image, whatever.
You may find that you need to increase the canvas size of your image to give enough space to fit your pieces in. Suprematist art often contains quite a bit of white space.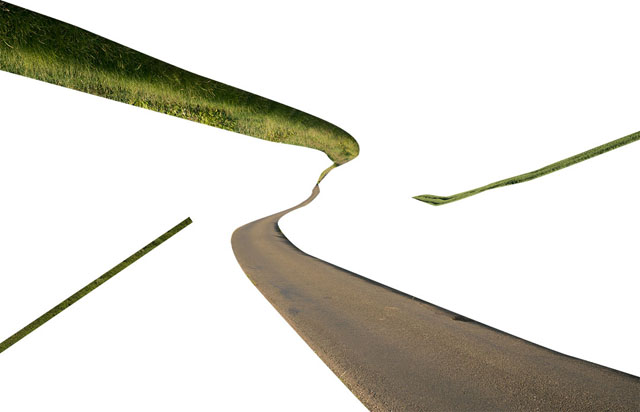 How to arrange the shape layers is completely up to you. Remember, suprematism is based on feeling, not depicting an actual object or concept. So just go with what feels right to you.
Suprematist art isn't everyone's cup of tea. In fact, I'd probably say 'a bunch of shapes' aren't appreciated as art by most people. However, if you do enjoy this style of art, why not try creating some suprematist inspired photos for yourself.