Autofocus is a feature included on almost all cameras, and it has been that way for decades. We expect our cameras to be able to automatically focus on our subject quickly and accurately.
However, sometimes autofocus can fail. It might be that the camera just doesn't seem to want to focus at all. Or it might attempt to focus, but give up. Or it might tell you that it has focused, but the focus is actually somewhere else than where you wanted it.
In this article we'll look at ten reasons why autofocus may not work correctly, and what you can do to avoid / fix these problems.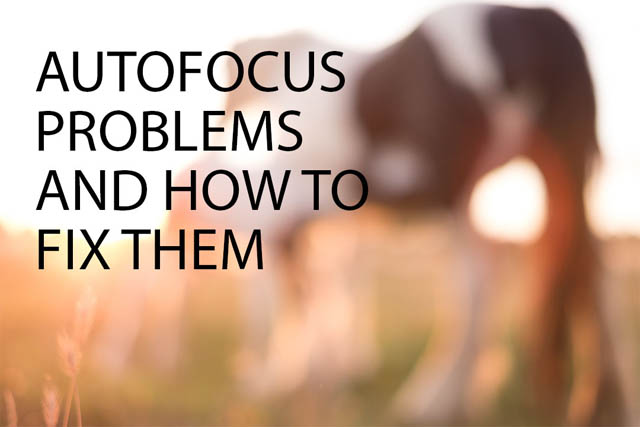 Modern camera autofocus systems are very good, but they won't get it right all the time. Most cameras offer quite a range of different autofocus options, to allow you to tweak the autofocus so that it works best for whatever it is you're shooting at that moment.
If you're having trouble with your camera's autofocus, it's worth spending some time reading the manual, playing with the settings, and learning what the different options do, so you can get it working as well as possible for you.