Continuing on from the previous article 10 non-essential but useful accessories for your camera bag, here's another ten items that aren't essential, but can be very useful to have in your bag, depending on what you're shooting.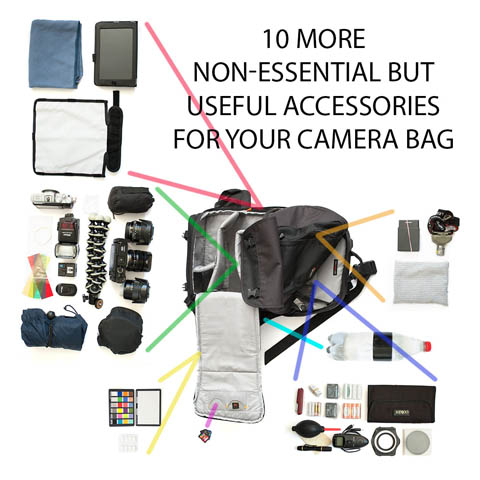 I can pack all of the accessories in the title image into my camera bag with quite a bit of room to spare. While that would give me a good 'ready for anything' kit, I would never carry that amount of gear normally.
Photography should be enjoyable. If you're not enjoying yourself due to the weight of gear you're carrying, this will affect your photography in a negative way. So think very carefully before you overpack your bag with accessories.