In this article we'll look at four different lighting setups you can use to create beautiful portraits. These techniques all involve using multiple off-camera light sources. For a couple of the techniques you may be able to get away with just using natural light and a reflector, but really these setups work best if you are using controllable light sources such as speedlights or studio lights.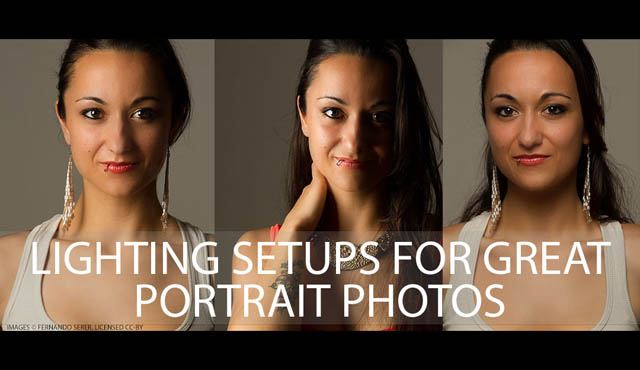 With each of these portrait lighting techniques, there are numerous variations. You can add or remove fill lights, rim lights, and background lights. You can adjust the ratio between the main light and the fill light so shadows become brighter or darker.
You can over-light a subject for a high key effect or under-light for a low key portrait. You can add colored gels to your lights. You can use harsh light, or very soft diffused light, or a mixture of both. You can use very directional lighting that only highlights a small part of the subject.
These four lighting techniques should give you a good base for the overwhelming majority of portraits. It's then just a case of tweaking to get the exact look you're after.
One Response to "Lighting setups for great portrait photos"