When you take a photo of a landscape, it's not too difficult to get everything from a few feet in front of you all the way to the horizon in focus. But as you get closer to your subject and the magnification level increases, the depth of field (amount of the image in focus) rapidly drops off.
In macro and close-up photography, depth of field is so narrow it is usually measured in millimeters. So taking photos where more than just a thin sliver of the image is in focus can be tricky.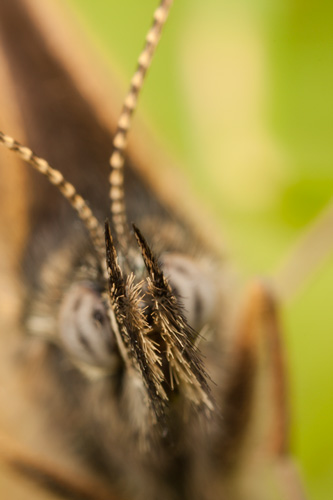 The depth of field in this image covers just a small part of the butterfly's mustache
For this reason, much macro photography work is done with relatively small apertures, such as f/8 - f/16. This produces a slightly larger depth of field, so you can at least get a reasonable part of your subject in focus.
The distance between the camera and subject is normally much shorter than the distance between the subject and background. So despite the small aperture, you'll normally still end up with nicely defocused backgrounds.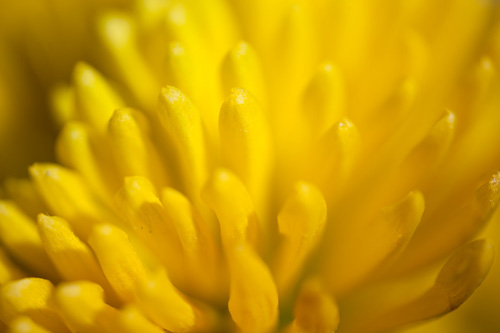 Aperture set to f/2.8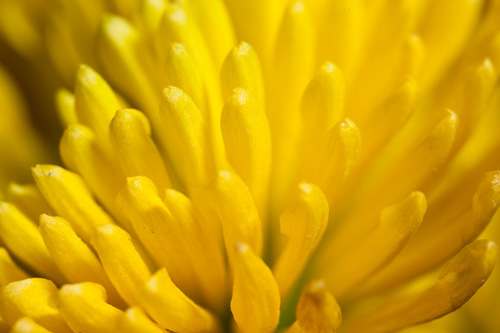 Aperture set to f/8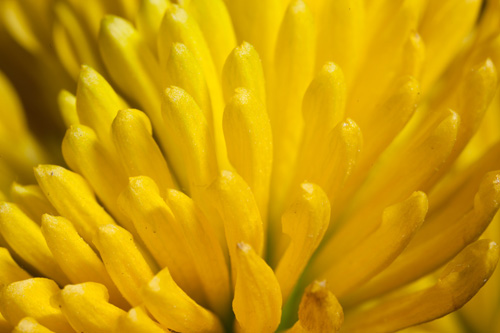 Aperture set to f/16
While often the small depth of field can be a problem in macro photography, sometimes it can be good to embrace it. Shallow depth of field macros where only a small part of the image is in focus can work very well, particularly for flower photos.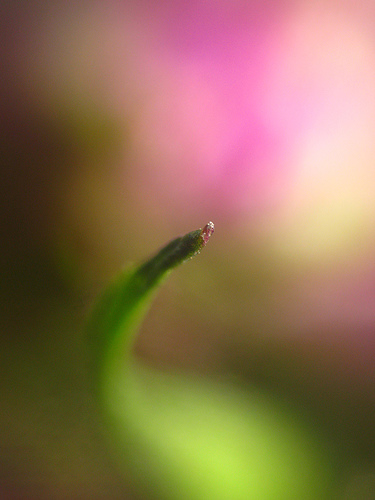 When life throws you curves, do some photography by kevin dooley on flickr (licensed CC-BY)