Here are some tips to help you get some spooky photos for Halloween.
Light from below
Try lighting your subject from below. We are used to seeing photos where the subject is lit from above, so lighting from below appears very unnatural. You can ask your subject to hold a torch / flashlight at their waist and point it up towards their face to achieve this effect.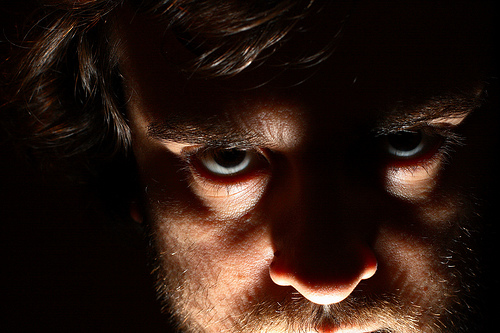 No, seriously. by David McLeish on flickr (licensed CC-BY-SA)
If you have a flash unit / speedlight, you can mount it on the camera and then use the camera upside down to bounce the flash off the floor and up into your subject's face. Or if you also have a flash sync cord, then you can hold the camera the right way up with one hand, and hold the flash pointing up at your subject's face with the other hand.
Read the rest of this entry »