Storms that generate lightning aren't something that you see every day. But when you do get a thunderstorm, the flashes of lightning can make for some spectacular photos.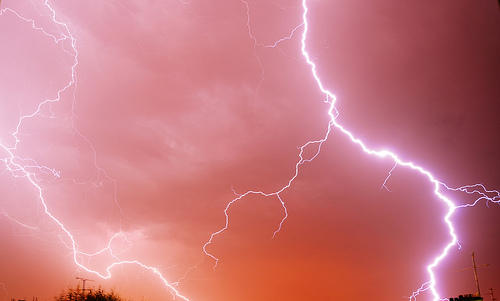 Eclairs by ComputerHotline on flickr (licensed CC-BY)
There is one obvious difficulty with Lightning Photography. The strike happens so fast that there is no way you can press the shutter button of your camera in time to capture a strike when you see it. Thankfully though, there are a number of different ways you can work round this.
In the next article I'll cover some tips on safety when photographing lightning, other camera settings, and what sort of focal lengths work well for lightning photography.