Improving your photography can seem like a long and complicated process, but anyone with enough passion can become a great photographer. The same as any other skill or hobby, photography will take some time to master, but the rewards can be great. The following tips should help you on your journey as an amateur photographer:
You don't need expensive equipment
Buying expensive equipment doesn't automatically make you a better photographer. A common mistake made by amateur photographers is to spend a lot of money on equipment they don't actually need and will hardly ever use.
The only thing you really need when starting out is a camera. Once you get used to using the camera, you can then figure out what it is you actually need. Any photography gear you purchase should be dictated by the type of photography you do and the way you like to shoot. For example, many articles suggest using a tripod, but if you like shooting people handheld in the street, you would never need a tripod.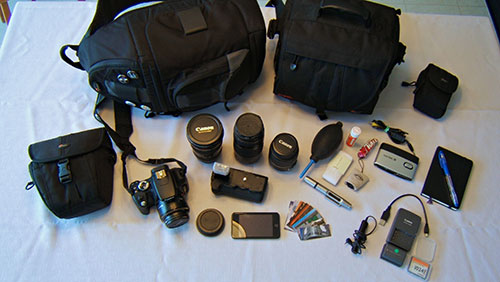 what's in your photo kit? by D'Arcy Norman on flickr (licensed CC-BY-NC)
If you are not sure whether you need a piece of equipment, joining a local photography club is a good idea. Here you can meet up with many other photographers, and sometimes go out on shoots together. In most cases a fellow photographer will be happy to lend you a piece of equipment so that you can see if it fits your needs.
Practice more, read less
Although reading photography articles, books, and watching instructional videos can all help you improve your photography, it is important to put what you learn into action. Without action, the tips and advice you learn are unlikely to sink in properly.
So make sure you spend quite a bit of time practising photography. Practice is probably the best way to improve your photography. Just remember to look at your photos to see what worked and what didn't, so you don't keep repeating the same mistake.
You don't need a spectacular subject for a spectacular photo
Taking a great photo of a spectacular subject (e.g. the Grand Canyon at sunset) may be easy. (Though getting a shot that looks different to everyone else's similar shots that have gone before would be more difficult). But you don't need a spectacular subject - you can get great photos with even a simple household object.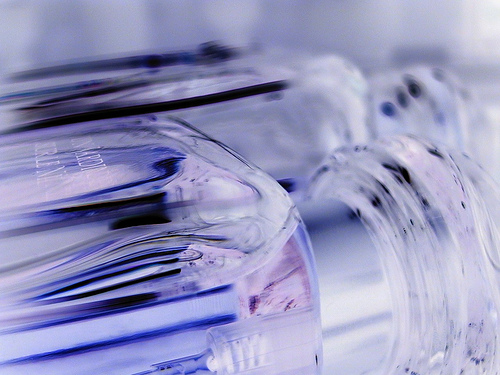 Ultraviolet dreams by controltheweb on flickr (licensed CC-BY-SA)
The key is to take your time, and experiment. Take a number of different shots. Try different angles, lighting, and backgrounds. There are almost endless different ways you can photograph a single subject. Some will work, some won't, but with digital you can just delete the shots that don't work and keep those that do.
Avoid shaky hands problems
Unless you use a tripod for all your photography, learning to hold the camera still and steady is one of the most important photography techniques to master. This, again, is one of things that takes a lot of practice until it becomes second nature.
For the best way to hold an SLR (or SLR style) camera steady, see this article: The Proper Way To Hold Your SLR Camera.
Shoot outside
Shooting outside is the easiest place to start learning how to take great photos. There are a large range of subjects available, and there is plenty of natural light.
A good idea is to go on a photo walk, where you just go on a walk somewhere, and take your camera with you. As you walk around, when you see something interesting, stop and try and take some good photos of it. This also ties in with the above tip about practising regularly.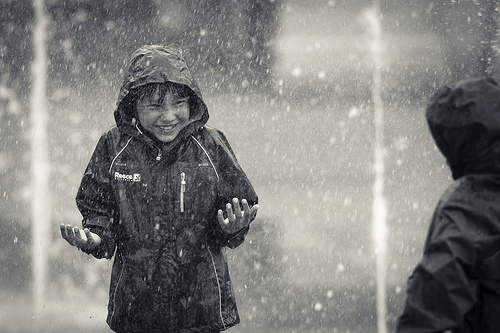 Rain from below (Berne, Suisse) by Frederic Mancosu on flickr (licensed CC-BY-ND)
Once you have got down shooting outside okay, you can then move on to trickier situations such as shooting indoors under artificial lighting.
Becoming a great photographer means changing the way you look at the world. This skill can take years to master, but by following a few tips, it should be a little easier.