What lens should I buy? is probably one of the most commonly asked photography questions by those with interchangeable lens cameras. Unlike cameras, where differences between different models tend to be fairly minor, the differences between lenses can be quite large.
Lenses can be quite expensive as well, sometimes you may pay more for a new lens than you do for the camera itself. While you may replace your camera body in the future, lenses don't often get outdated, and so should be considered more of a long term investment in your photography. So it is a good idea to think about whether you really need a particular lens before splashing out on it.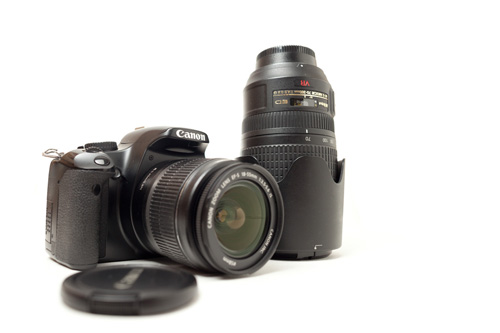 Camera and two lens kit
Ultimately, what lens to buy can only be decided by you. A good lens kit depends on the kind of subjects you like photographing, your budget, and even your style of photography. However, there are a number of things you can think about to help you in making a decision that will provide the most Bang for your buck.
Read the rest of this entry »