Many cameras allow you to screw a filter onto the end of the lens to achieve a certain effect. For example, one of the most popular filters is the polarizing filter, used to reduce reflections and glare, and to enhance colors and contrast in landscape photography.
When you purchase a filter, you need to make sure that it comes with the correct size threads to screw onto your camera's lens. Different cameras and lenses have different filter thread sizes, and filters are also available in a wide range of different sizes.
The problem comes when you have a filter in one size, but your lens has a filter thread of a different size. This can easily happen when you upgrade from one camera to another, or if you buy more than one lens. To solve this, you can use stepping rings.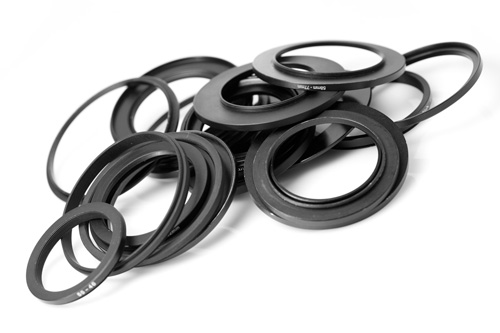 Pile of step up and step down rings
Read the rest of this entry »