A good way to get viewers to connect with your photography, is to use your photos to tell a story. This can be done over a sequence of images, or just through a single image.
Newspaper photographers often have to tell a story using just a single image. Normally there will be a caption or written story alongside the image, that gives more of the context and background behind the photo. But most often, the image can speak for itself even without these.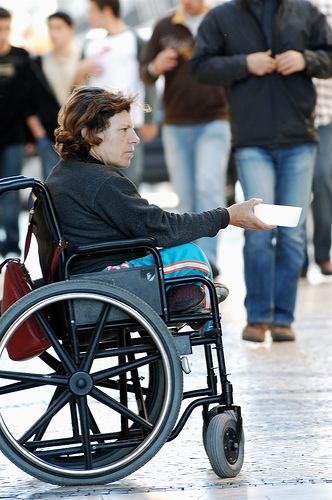 Begging by pedrosimoes7 on flickr (licensed CC-BY)
A photo can convey emotion, ideas and messages, without any words at all. But to tell a story through a photo, you need to be intentional in how you tell it, just as a writer is when writing a story.
Read the rest of this entry »