Just like buying a new camera or lens, buying a speedlight flash can be quite confusing given the large number of different models from different manufacturers, across a wide variety of price points. Why do some speedlights cost 10x more than other models? And are the extra benefits offered by more expensive speedlights actually worth the extra cost for your photography?
Over the next few articles, we'll look at the different features Speedlights can offer, and why those features may or may not matter to you. A feature that's very important to a wedding photographer may not be important at all to a product photographer, for example. This should then help you in determining what model of speedlight will give you the best value for money for the way you like to work.
In this first article we'll look at the power (maximum light output) and recycle time, and why they could be important features for your photography.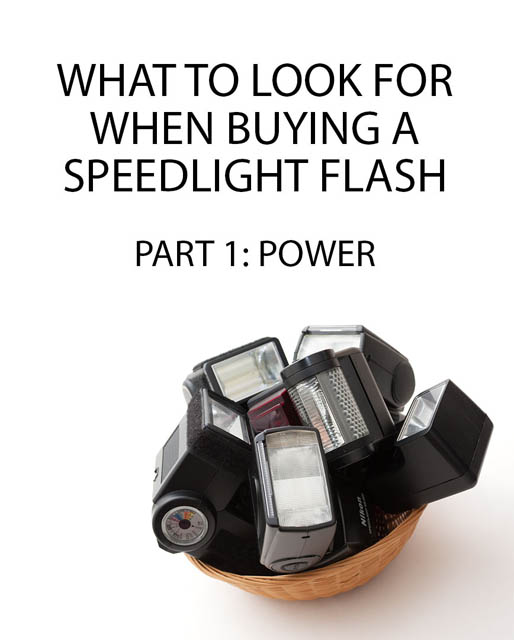 Read the rest of this entry »