Abstract photography can be used to create an image that conveys some combination of shape, lines, form, and color, without conveying a specific object or scene. A good way to find interesting abstract compositions can be to focus in tightly on detail of an object, rather than photographing the object itself.
With a close-up or macro lens, virtually any subject can be used to create an abstract composition. You just need to look at it closely, in a way that you wouldn't normally.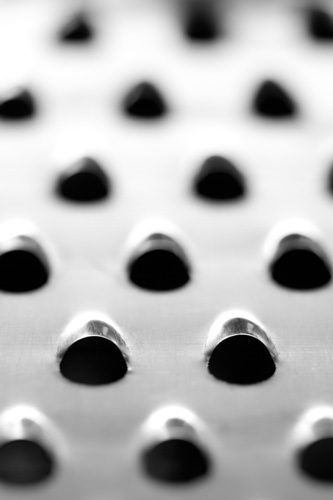 Close-up photo of a grater
In this article I'll share some ideas of good subjects for abstract macro photography, along with some photographic tips.
Read the rest of this entry »