Conceptual photography is a style of photography where the main subject of the image is an idea or concept, rather than a physical subject. The photo must be carefully thought-out and composed so that the concept being depicted is obvious to the viewer.
It could be argued that most photography is conceptual. After all, good photos work by conveying a feeling to the viewer. However, I think it is easiest to define conceptual photography as where you purposefully go out to photograph a certain concept. In this article we'll look more in depth at conceptual photography.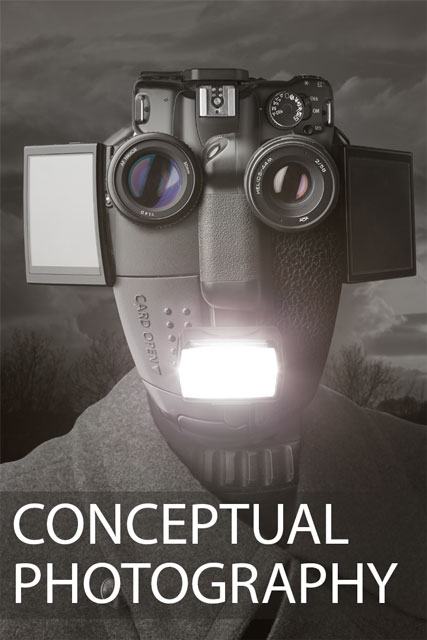 Conceptual photography requires a creative mind and good technical knowledge of both camera settings and post production techniques. A technically perfect shot without a strong concept won't work. Similarly, if you lack the technical knowledge, then capturing (and processing) the image to get the concept across effectively will be difficult.
You don't need to be a creative genius with full mastery of the camera and Photoshop. You just need the basics to start off with, and then you can improve from there. Conceptual photography can be a great way to improve your all-round photography skills because of the emphasis it puts on all parts of the photographic process. So why not give it a go?