People make great subjects for photos, but finding people that are happy to have their photo taken is not always easy. Even friends and family can often be camera-shy.
But there is a way you can get great photos of your friends and family. In fact, once they've seen the results, they will probably be asking you to take more photos of them in the future!
The secret is simply to photograph them doing something that they love or enjoy. This makes the whole process of being photographed much easier and less staid for the subject than it might be if you were taking formal portraits of them.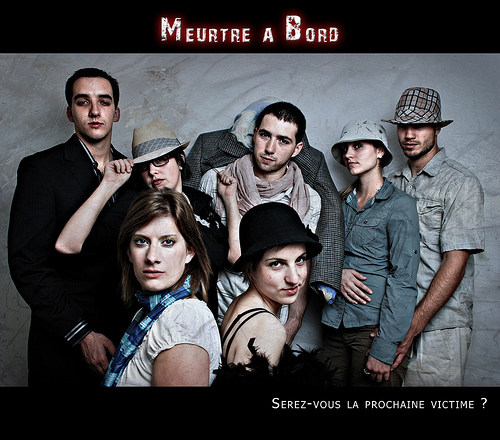 Can you find the killer ? by BurgTender on flickr (licensed CC-BY-SA)
For example, if you have a friend who is an avid cyclist, you could take some shots of them all dressed up in their cycle gear. Or you might go out on a ride with them and try to get some action shots of them cycling past you out in the countryside.
When taking their photo, don't get too into your photography. You want to be a friend who is taking a few photos, not a photographer who just happens to be their friend. Make sure your subject keeps relaxed, chat with them as you would even if you weren't taking photos. This will make the whole process more enjoyable, and result in better photos.
Maybe you have a friend or family member who is not camera-shy. In fact, they love having their photo taken. Great! Meet up for a photo session, and they'll be happy to do as many poses for you as you like, and let you take as many shots as you like. Take advantage of this to try out different portrait techniques and learn which ones work best for you.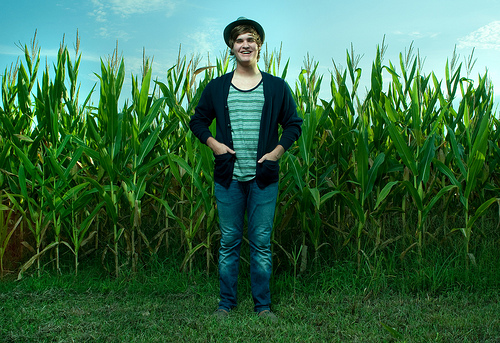 Tyler Forrest by Ben Chau on flickr (licensed CC-BY-ND)
After taking the photos, send them the best ones so that they can use them as their profile photo on facebook and any other websites that they're a member of. You'll very likely find that they'll love the photos. Others will see their new profile pic, and wonder who took it. When word gets around, you'll probably find other friends and family asking you to take their photos as well.
In some very rare cases it may even result in a commission. For example, your cycling friend may post the photos you took on a cycling website. A cycling magazine or cyclewear manufacturer may see your photos and love them, and ask you to take some photos for them as well.
Friends and family will appreciate photos of themselves, but don't forget they'll also love portraits of their pets and kids. Give your photography skills a workout on these subjects as well, and again your friends / family will likely love them and post them all over facebook.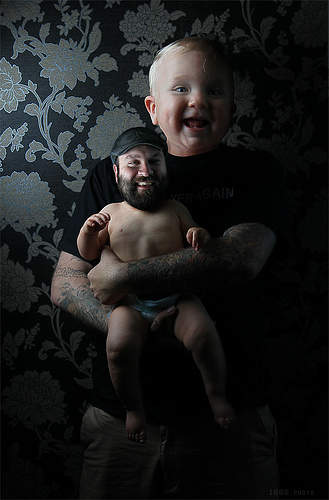 Role reversal by 1808 Photography on flickr (licensed CC-BY)
Photographing friends and family like this is a great way to practice your photography. You shouldn't feel too much pressure to do an outstanding job, since it is people you know well, and not a paid job. Your subject will be more relaxed around you than someone you don't know, making your job easier. And even if the photos don't come out quite how you wanted, it is likely your subject will still love them.