Using off camera flash can be a great way to add dynamic lighting to your photos. It is particularly useful for portrait and product photography. But speedlight flashes are quite expensive. And if you have a compact camera with no hot-shoe you might think you can't use off camera flash at all.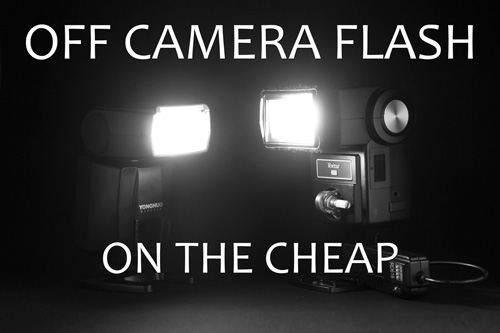 Depending on your budget, you may want to look at a speedlight flash made by a third party manufacturer. The Chinese photographic accessories manufacturer YongNuo, produces a couple of flashes with varying power and features. Their cheapest model, the YN460II sells for around $50 (at the time of writing), much cheaper than the cheapest flashes produced by Canon, Nikon, Sony, etc.
If $50 is still a bit beyond your budget, you can opt for an old second hand flash. The Vivitar 283 can be picked up for about $10-15, though you will also need some way of triggering it off-camera.
Note that many old flashes (such as the Vivitar 283) have high trigger voltages, and if you connect them to your camera, may damage the camera electronics. For off-camera flash where the flash is not physically connected to the camera, this isn't a problem. If you do want to connect a higher trigger voltage flash to your camera, you can use a device such as the Wein Safe-sync, or modify the flash.
Triggering the flash off-camera
Many modern flashes, such as the YongNuo flash units, have a built in optical slave. This means that when the flash on the camera fires, the external flash will detect the burst of light, and fire itself as well. Older flash units tend not to feature this ability, so you instead have to purchase an external trigger for them.
Optical triggers are probably the cheapest method for triggering an off camera flash, however there is an issue that affects them you need to be aware of:
The pre-flash problem
When a camera's pop-up flash is used in automatic mode, it will fire what is known as a pre-flash, before the camera takes the photo. This pre-flash is a low intensity burst of light that the camera uses to determine how strong the flash should be in the image for a good exposure.
The camera fires the pre-flash, reads the reflected light level, determines the flash level, then takes the photo and fires the full flash.
Now, the problem with this comes when you are using an external flash that is triggered by using an optical trigger. The pre-flash will likely trigger the flash, and so your external flash may fire on the pre-flash, rather than the actual flash.
If your camera allows manual control of flash, this isn't too much of a problem. When set to manual flash, the camera won't fire a pre-flash. However, if your camera only allows flash exposure compensation to affect the flash brightness, (such as most compact cameras), then it is a bit trickier.
You can buy flash triggers that are specially designed to avoid triggering on a pre-flash. However, these do add more expense. For example, the Digital Slave Flash Sensor SF4 costs around $35. When added to the cost of the flash, you might be better off just buying a cheap modern flash (such as the YongNuo units) that already includes an optical sensor with pre-flash ignore.
Radio triggers
The other cheap option, but only for cameras with a flash hot-shoe, is to use a radio trigger. A cheap set of a transmitter (goes in the camera's hot-shoe) and receiver (slips over the flash shoe) can be purchased for around $20.
The benefit of this is that you don't need to worry about the pre-flash, as you are no longer using your camera's built-in flash. The fact that the built-in flash doesn't fire can often be a benefit - it means your subject will be entirely lit by the external flash. Though in some situations, where you want the subject lighting from the front as well, then this can be a disadvantage.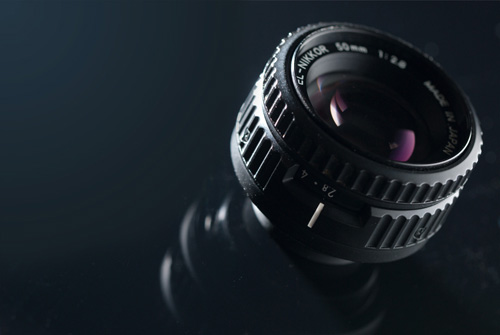 Flash triggered using a radio trigger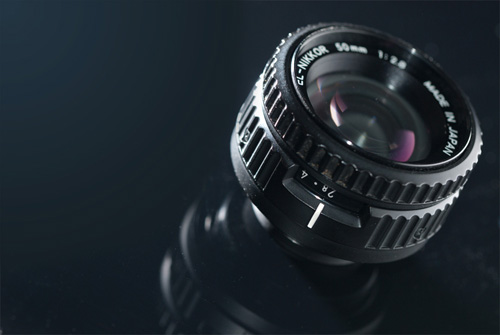 Flash triggered using an optical trigger (camera pop-up flash used to trigger it)
As you can see in the above images, an optical trigger means the camera's onboard flash works as a front fill light. Sometimes this can be what you want, sometimes not.
You might notice in the above photos that despite using only one external flash the subject is lit from both left and right. This was done by just using a piece of white polystyrene to the right of the subject to reflect some light back from the external flash.
Controlling the flash power
For creative lighting, you need some way of controlling the light output of the flash. One way of doing this is simply moving the flash nearer or further away from the subject, but this also modifies the area lit by the flash. Instead, it is far better to use a flash that allows manual control of the power.
The YongNuo flashes do allow manual control. Note that many of the lower cost camera manufacturer branded speedights do not allow manual control of the flash power except when connected to the camera.
If you're using an older flash bought 2nd hand, some have manual power controls. In the case of the Vivitar 283, it lacks manual power, but instead relies on an auto-thyristor. This is basically an auto flash, and by modifying the auto thyristor settings, you can adjust the flash exposure compensation.
But you can add proper manual control of flash power to a Vivitar 283 for only a couple of dollars. A 100k log (audio) taper potentiometer can be purchased at an electronics store, and used to replace the auto thyristor for manual control.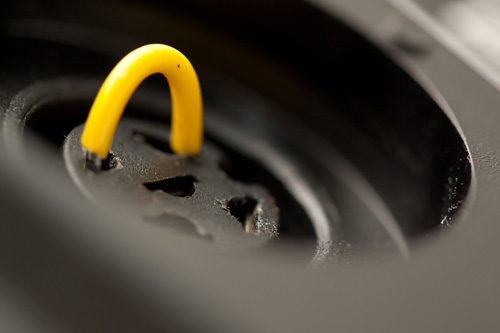 The auto-thyristor module pulls out from the Vivitar 283 flash leaving a series of 5 holes. Use a wire to bridge the top left and bottom left holes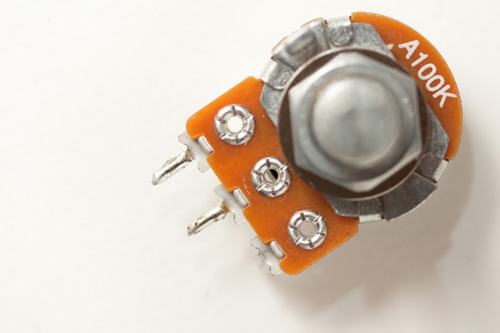 The center leg of the potentiometer connects into the top right hole on the flash, the left leg into the bottom right hole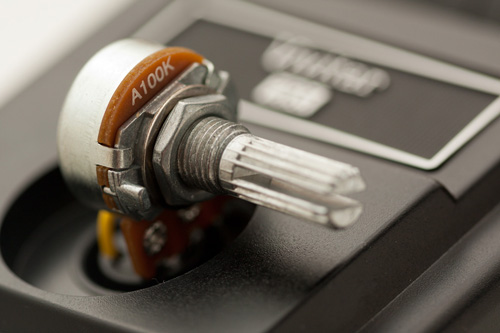 The very quick and cheap manual power modification
Note that most people doing this modification end up with something that looks much nicer and more professional, but you will likely need to modify the auto thyristor module in the process and purchase some extra pieces. See $3 Vivitar VP-1 Mod for 283 Flash [old thread, new questions] for examples of this modification that look a lot nicer.
Positioning the flash
Commonly a light stand is used for positioning a flash unit. You would have an adapter that clamps onto the spigot at the top of the light stand. The adapter then has a hot shoe at the top that you can slide the flash into.
Light stands can be purchased fairly cheaply, for example, about $18 for a cheap 2 meter stand. But you can probably get away without one at all. If you have a tripod, you can buy a 1/4" to hotshoe adapter for about $2. This screws onto the thread of your tripod (check the thread size to see if you need a 3/8" to 1/4" adapter as well). On top it has a hot shoe that you can fit the flash into.
Of course, you can also just lie the flash on any nearby suitable surface, such as a table, chair, or stool. Or you can use what is often referred to as a voice controlled lightstand - another person who will hold the flash in the position you want.
Using an external flash can have a great benefit for your photography over relying on the camera's built-in flash. And now you know that external flash doesn't have to be expensive using the tips above.
For the shot below, the image was lit using just the camera's pop-up flash. The result is an image with bad lighting that is not very appealing.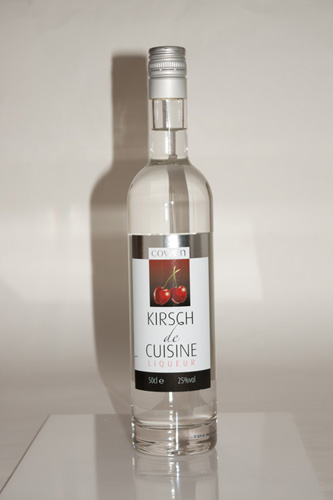 For this next shot 3 cheap external flashes (Vivitar 283s) were used, triggered by a radio trigger, giving a much nicer result. (This image has also been touched up in Photoshop).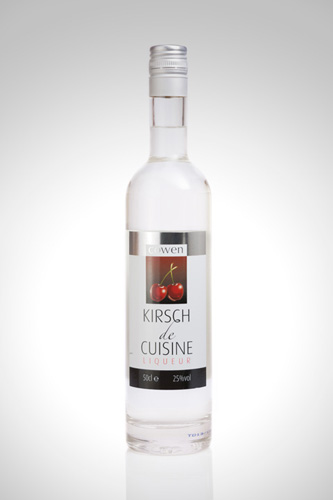 Even with a very cheap compact camera, and triggering the flash optically, a much better result can be had. This last image is combined of two shots taken with a cheap external flash (YongNuo YN460 II) and the camera's pop-up flash, then touched up in Photoshop.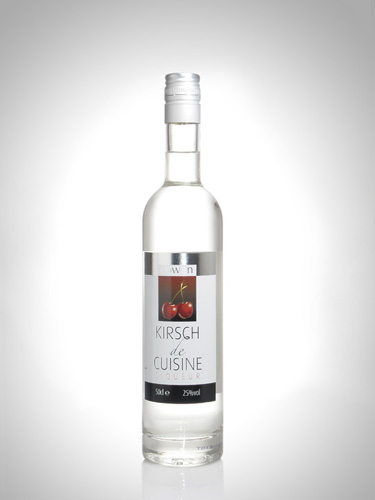 If you'd like to get into flash photography, but always thought it was too expensive, or there was nothing available because you only have a compact camera, then give cheap flashes a try. Enjoy experimenting with lighting!
8 Responses to "Off-Camera Flash on the Cheap"