Sometimes when we take our camera out with us, we have in mind quite specifically what we want to capture, and so can plan the kit we take accordingly. But other times we might just go out on a walk with the intent to take photos of anything we find interesting.
Similarly, when packing for a holiday, we need to take the equipment that will be most useful in the majority of situations. There is no point in carrying heavy gear around with you if it's not going to get much use.
So, here is my suggestion for the 5 piece "ready for anything" camera kit. With this kit you should be able to get pretty good photos of almost anything you come across, and be ready for the large majority of photographic situations. Other than the tripod, it won't take up too much room or weigh you down too much as well.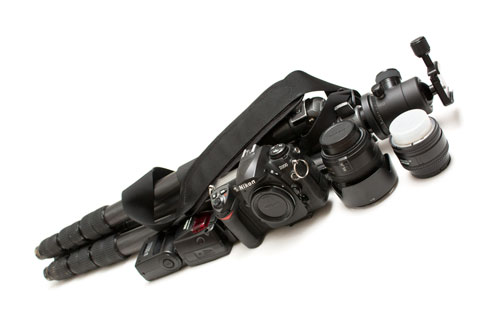 Read the rest of this entry »