When photographing a subject it's all too easy to just take photos at normal standing height. However getting down low and taking some low angle shots can bring a new dynamic to your photographs.
In landscape photography a low angle helps emphasize the detail in the foreground. Using a wide angle lens with a small aperture ensures the image will be in focus from front to back.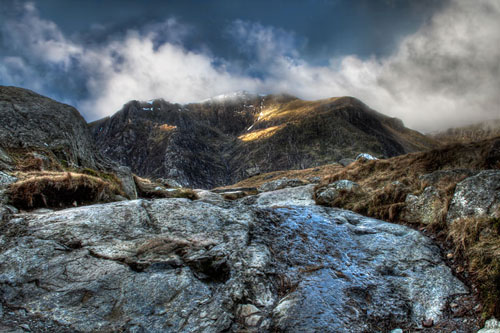 Cwm-Idwal_18012011_0026 by charmaineharrison3105 on flickr (licensed CC-BY-ND)
Low angle shots allow us to see the world from a different perspective.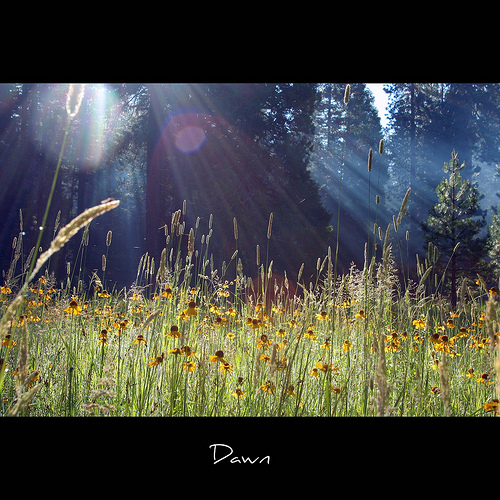 Dawn by John Morgan on flickr (licensed CC-BY)
Depending on quite how low angle you want your shot to be, you could just crouch down, or you may need to lie down on the floor for very low angle shots. If you have a camera with a tilt/swivel LCD screen you can hold or place the camera down low without having to actually lie on the floor to see the screen or look through the viewfinder.
If you have a DSLR camera, you can also buy a right-angled viewfinder accessory to enable looking through the camera's viewfinder from above. And of course, another option is to take the photo without being able to see the LCD / viewfinder and just check the shot afterwards.
Seagull 1x-2x Right Angle Finder for Canon, Nikon, Pentax, Minolta, Fuji, Olympus and Leica SLR cameras
For keeping the camera steady at low angles, a small tripod such as a gorillapod, or one where the centre column can be angled, such as the Benro Flexapod can be useful. A beanbag can also work well to support your camera at ground level. This support is particularly helpful when you need a slow shutter speed, such shooting in woods.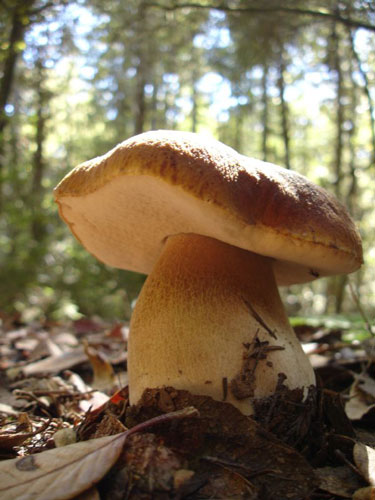 Stand Tall by bikehikedive on flickr (licensed CC-BY)
If available, a shutter release cable or remote shutter release can also be helpful. This allows you to take the shot without having to put any pressure on the actual camera's shutter button, which can sometimes introduce camera shake.
Macro shots of insects and other arthropods are best from low angles. Rather than just taking a top down shot, which is how we usually see most insects, a shot from a lower angle lets us see the insect from a different perspective. It seems to give the creature more personality in the photograph.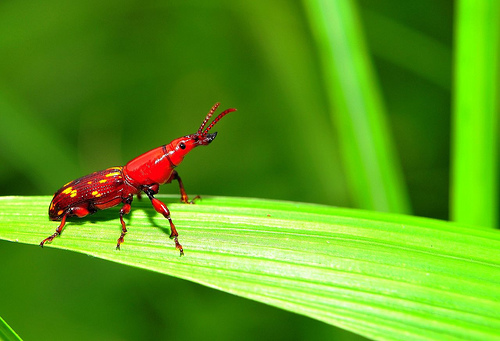 Zyzzyva by matthew Fang on flickr (licensed CC-BY-SA)
For photographing children or pets, low angles also work well. Try to get down to their eye level, so you aren't looking down on them. This helps create a more natural looking image and gives better eye contact with the subject - as humans we are naturally drawn to look at the eyes.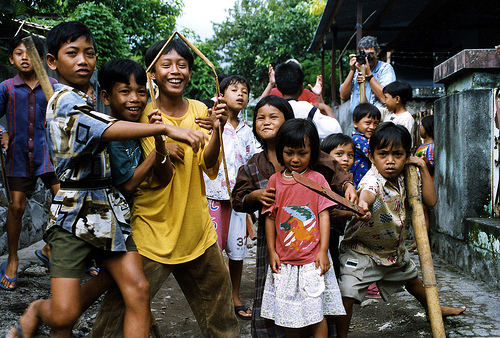 1998 Personalities Revealed by anoldent on flickr (licensed CC-BY-SA)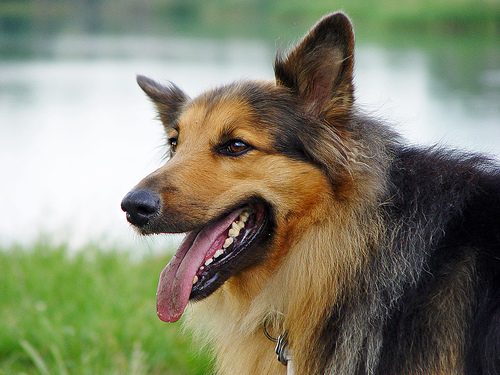 Dog portrait 2 by Tambako The Jaguar on flickr (licensed CC-BY-ND)
Although you may feel a bit funny crouching or lying down to take photos, particularly if you're in a busy area such as a park, give it a go. You'll find the results are well worth it, especially with children and smaller animals.