The introduction of digital photography has changed many things not the least of which is professional photography. In the past it took several weeks from the time of a sitting to the time a customer was actually able to receive professional photographs.
Part of this process involved waiting a week to see the proofs from which a customer would choose the finished photographs he wished to purchase. Today with digital photography, it is just a matter of days until the customer can view the photographs on the computer. Then he can choose the ones he wishes to purchase.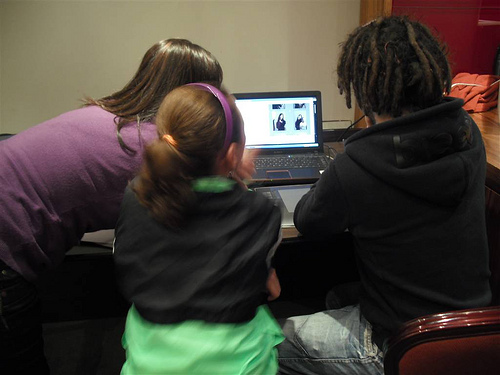 Choosing their print by Paul O'Mahony on flickr (licensed CC-BY)
The age of digital photography has made a huge impact on the world of professional photography, not just for the photography studio but also for those who take professional photographs for various events as well. For example, it means those who wish to have a professional photograph from a prom or graduation can take the photograph home with them in many cases.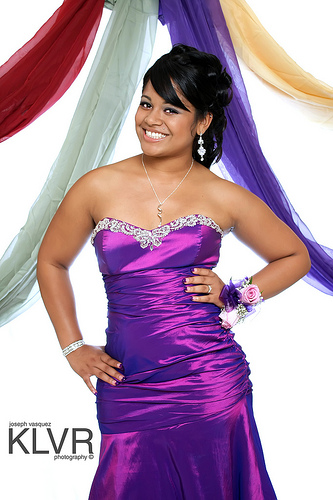 Prom 2010 by Joseph Vasquez on flickr (licensed CC-BY)
With the smaller digital printers it is possible for a photographer to print pictures at an event rather than asking those wishing to have pictures to wait to receive them in the mail. This, of course, depends on the space allotted to the photographer and the number of people who are attending the event in question.
Canon PIXMA iP100 Mobile Photo Printer
Another way digital photography has impacted professional photography is the smaller size of the digital camera and the ease of use. The professional cameras that were used in the past tended to be rather large and were often complicated to use. Film processing alone was an expensive and complicated process that required special courses if one wanted to pursue a career in professional photography.
Panasonic Lumix DMC-GF2 12 MP Micro Four-Thirds Interchangeable Lens Digital Camera with 3.0-Inch Touch-Screen LCD and 14mm f/2.5 G Aspherical Lens (Black)
That doesn't mean photographers no longer need to go to school to learn about the field, but it is certainly not as complicated as it once was. The cost of expensive processing equipment is also eliminated and has been replaced with digital photo printers and a computer. The initial cost is much lower in comparison to buying all of the darkroom equipment that was once necessary for film processing.
We have seen many changes in digital photography since it was first introduced in the 20th century. These changes have had a major impact on the photography industry as a whole and will continue to do so as technology changes and new and better digital photography equipment enters the market.