It can be very annoying when you frame a nice photo of your subject and then when you press the shutter the camera's flash fires on full blast, making your subject blown-out white. Unfortunately there's no way you can get back that shot, but there are some things you can do to bring down the flash power for another shot, even if there are no flash settings on your camera.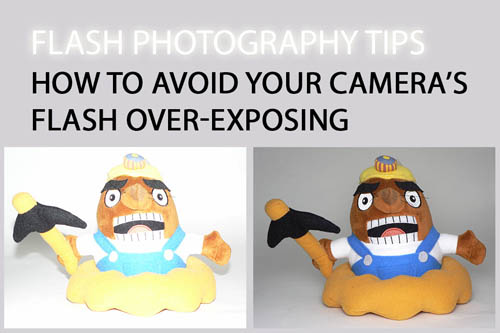 Adjusting Flash Power using Camera Settings
First, let's look at what you do if you have flash settings available to you.
If you are using an external flash unit (speedlight), check that it is attached to the camera properly and the contacts at the bottom of the flash are clean. Although most modern flash units communicate with the camera to automatically fire at the correct power, if they are not attached properly, they will often just fire on full power.
Some external flash units feature a manual flash mode, and some cameras have a manual flash mode. Check your flash or camera manual, or just scroll through the camera settings menus to see if there is anything related to flash control.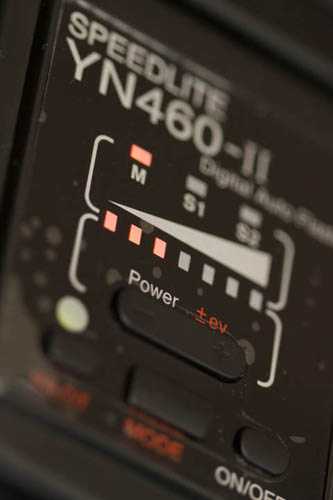 Many speedlite flashes allow you to manually set their power via controls on the back
If your camera does let you use manual flash power, then you can control the exact amount of flash you want. You will probably need to take some test shots and check the resultant photos on the LCD to find out what the exact flash power you need is.
Otherwise, if the camera doesn't offer a manual flash mode, it may offer Flash Exposure Compensation (FEC). This allows you to increase or decrease the flash power from what the camera thinks it should be. Dial this down to decrease the flash power.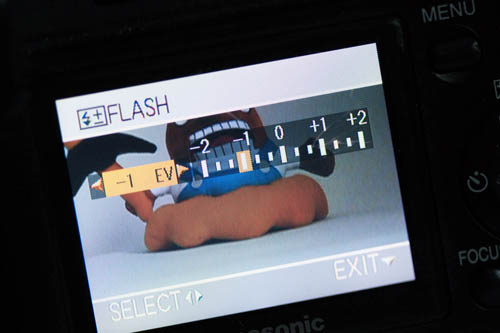 Adjusting Flash Power for Cameras without Flash Settings
The majority of cameras fire what is known as a pre-flash before they take the actual photo. This is a very low power flash burst. The camera records how much light from the flash was received back, and from this calculates what the correct flash power should be. This all happens extremely quickly just before the photo is taken, so you can't usually notice it.
Different camera models decide on what strength of flash to use in different ways. So while you might find one camera uses too bright a flash in a certain situation, another camera model might not.
I actually don't tend to have any issues with my cameras. In fact, while the example before and after shots above are directly comparable (they used the same settings for each shot, only the background or use of diffusion / bounce was changed), I actually had to use a positive flash exposure compensation setting on the camera to make sure it would overexpose by default.
Some of the tips above can be used in reverse if you find your camera's flash is always too weak. Put more distance between your subject and background, or use a high ISO and large aperture, or put your subject in front of a dark background. Just the opposite of what you should do if the flash is too bright.
I hope this article has been helpful, if you have any other suggestions on reducing the effect of a flash that is too bright, feel free to leave a comment with your suggestion below.